Rulmeca Corp.
6508 Windmill Way, Suite B, Wilmington, NC, 28405, USA
Latest New Product News from
Rulmeca Corp.
Mechanical Power Transmission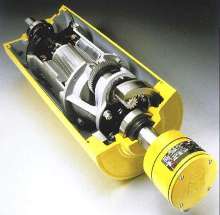 Jul 07, 2004
Built for belt conveyors, pulleys are designed with motor and gearbox enclosed within hermetically sealed steel shaft, making them suited for use in harsh environments. Model 220H, with 8.5 in. dia, is available rated to 7.5 hp; models 320M and 320H, both with 12.64 in. dia, are rated to 10 hp; models 400M and 400H, with 15.91 in. dia each, are rated to 20 hp; and model 500H, with 19.72 in. dia,... Read More
Mechanical Power Transmission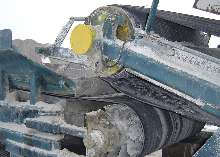 Apr 05, 2004
Motorized, head-pulley/tail-pulley system features self-lubricating gearbox and enclosed drive design, which eliminates pinch points that can cause personal injury. Pulley diameters range from 8.5-31.5 in. with powers ranging from 0.5-180 hp. Motorized pulleys are hermetically sealed and all internal electro-mechanical components run in continuous oil bath. Read More
Other Company News from
Rulmeca Corp.