5119 Catlett Rd.
Midland, VA 22728
MIDLAND, Va. - Officials at Easi-Set-® Industries recently launched a new leak detection feature now available on its SLENDERWALL-® architectural precast panel system. H 2Out(TM) is a unique in-the-caulk joint, secondary drainage, street-level leak detection system. Caulk leaks exit to the outside of the building and can be located within 20 feet of the leak whether the building is five days,...
Read More »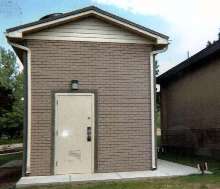 Easi-Set-® and Easi-Span-® buildings, available in sizes from 6 x 8 ft to 40 x 170 ft, may be equipped with full A/C, electrical, plumbing, and interior packages. Buildings meet UL-752 bullet resistance standard and resist wind speeds of up to 130 mph (150 mph custom). Fire-resistant structures have fire rating of 1.5 hours and are rated at Seismic Zone 4. Applications include switching...
Read More »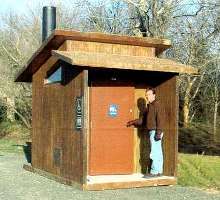 Outback precast concrete restroom buildings are self-contained pit style units with choice of composting system or pump-out underground vault system. Post-tensioned roof allows impact and water resistance. All-welded panel connections provide structural integrity during delivery and remote site installation. Units include galvanized steel insulated doors, tamper-proof hinges, and dead-bolt locks...
Read More »