12001 Lackland Rd.
Saint Louis, MO 63146-4001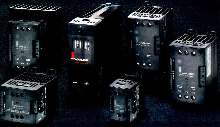 DIN-A-MITE® compact power controllers provide SCR control, heatsink, wiring, and touch-safe exterior. Controllers offer switching capabilities from 16-100 A and voltages from 24-600 V in 4 packages. Units feature DIN rail or sub-panel mounting, MDR replacement screen to eliminate mercury problems, and tighter-fitting cover on integrated ground-leg wire packages to ease wiring. All 4 models...
Read More »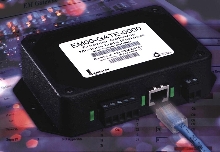 EM Gateway adapts standard controllers to Ethernet networks, allowing users to monitor and control processes remotely through PCs. It communicates with Watlow legacy controllers via Modbus(TM) EIA 485/EIA 232 communications network, and provides operator interface by serving web pages to host Internet browser. Gateway supports up to 16 controllers in any combination, making it suitable for...
Read More »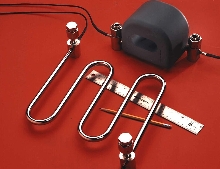 Rapid Response Heat Exchanger heats gases and fluids as they circulate through unit's tubular design. Integral temperature sensing helps users optimize their systems and refine processes. Entire heater is immersed in circulated chemistry, minimizing heat loss to surrounding environment. In some applications, heat loss can be reduced further through use of molded insulation surrounding heating...
Read More »