20050 S.W. 112th Ave.
Tualatin, OR 97062
Share: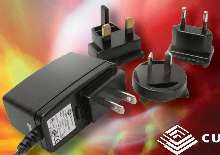 Featuring 4 interchangeable input plugs designed for international compatibility (U.S./U.K./European/Australian), Diplomat series switching power supply comes in 2.83 x 1.81 x 1.38 in. package with perpendicular orientation. Plugs securely lock into place and release with push of button. Rated at 10 W, series has 3.3-24 Vdc voltage output range and short-circuit and over-voltage protection;...
Read More »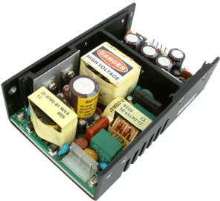 With 1U height, convection-cooled, 120 W VSUU120 u-frame series and open PCB VSBU120 series switching power supply models feature power factor correction. Voltage outputs range from 3.0-50.0 Vdc on 11 single-output models. V-Infinity models also offer 7 dual output and 18 triple output models. Products produce full output power from 0 to 50°C and are suited for information technology,...
Read More »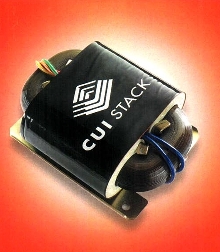 High efficiency R-Core transformers have silicon steel cores with two matched bobbins on each side that cancel each other's magnetic flux field, so countermeasures to reduce leakage flux are not needed. Transformers are 30% smaller, 30% thinner and 40% lighter than EI type transformers. Applications include office, A/V, CATV, and electronic equipment. Sizes are available from 5VA to 1000VA.
Read More »