11 Crozerville Rd.
Aston, PA 19014
Share:
MaxiBatch HT gravimetric blender doses pelletized materials into processes running at rates of 10,000 lb/hr. It dispenses up to 12 batch ingredients, and each ingredient hopper has dispensing device designed for material in specific form. Corner valve dispenses up to 11,000 g/sec. Automatic corrections are made by blender controller, and accuracy offered is ±0.1%. It suits compounders,...
Read More »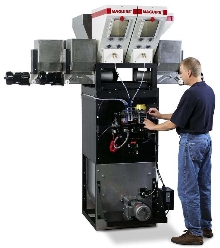 MaxiBatch(TM) Weigh Scale Blender utilizes microprocessor controller, automatically making corrections from batch to batch to maintain overall accuracy within ±0.1%. Able to give users fine control over ingredient consumption and batch consistency, machine accommodates 9 removable, interchangeable hoppers, each of which incorporates dispensing device for precise metering. Unit is rated for...
Read More »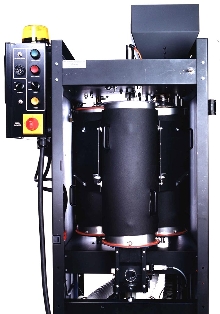 LPD(TM) Low Pressure Dryer dries resin batches of 400 lbs within 4 hours, and requires 80% less energy than 100 lb/hr desiccant dryers. It uses vacuum to pull moisture from within pellets and carries out heating and vacuum drying simultaneously in separate stations. It essentially transforms batch processes into continuous processes. Dryer makes it possible to change materials or colors without...
Read More »