10 Tegam Way
Geneva, OH 44041

With 100 kHz to 18 GHz frequency range, model 1827 Wideband RF Power Sensor Calibrator uses one standard for calibration. It calibrates most power sensors in 30 min or less and has 2 switchable RF inputs. All connectors are located on front panel, and internal Thermistor RF Transfer Standard is temperature controlled. Changes in ambient temperature do not affect power measurements, and DC power...
Read More »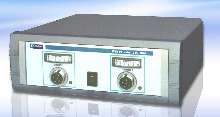 Model 1804 Single Type IV RF Power Meter is designed for use with bolometer elements and external DVM to measure high frequency or microwave power. Substituted DC power levels ranging from 10 mW to 30 mW can be measured to within ±0.003%. Front panel switch selects operating resistance for power meter. Bolometer current meter and fault LED indicator illuminates under any condition...
Read More »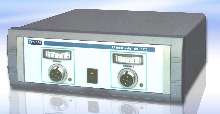 Model 1820 2-channel RF Mount Heater provides stable power source for 1 or 2 Precision RF Coaxial Power Standards (mounts) when mount is not being used to take measurements. It maintains mount at operating temperature, reducing warm-up time when mount is transferred to active use. Heater is for use on bench or in rack and includes LEDs and analog meters on front panel. Standard equipment includes...
Read More »