27700 SW Parkway Ave.
Wilsonville, OR 97070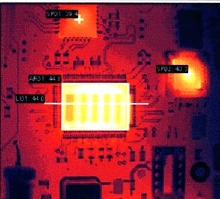 ThermaCAM Researcher 2001 stores, retrieves and analyzes infrared images from company's IR cameras. Software provides precision analysis and measurement tools for capturing, recording and studying extremely high-speed thermal events. Analysis functions include isotherms, spot measurements, line profiles and area histograms. Applications include evaluating static IR images, live IR video sequences...
Read More »