Aprima Medical Software, Inc
3330 Keller Springs Suite 201
Carrollton, TX 75006
Share: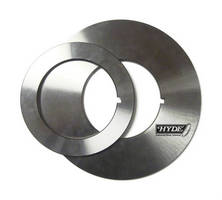 Southbridge, MA - A line of high performance industrial grade blades for processing and cutting rolled or coiled metals to customer specifications is available from Hyde Industrial Blade Solutions, a division of Hyde Tools, Inc. Hyde IBS Slitter Blades are engineered for longer runs and designed to outperform competitive blades by employing the highest manufacturing and quality control standards...
Read More »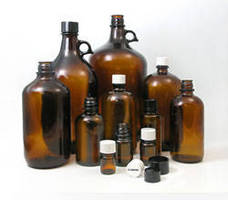 When the world's finest cosmetic, fragrance, essential oil, and personal care companies need precise control over content release in testing, sampling and laboratory usage, they know exactly to where to go - and they go to O.Berk. Why? Because O.Berk offers an extensive line of amber glass Pour-Out bottles, manufactured using O.Berk's own proprietary molds. By conforming to the most stringent...
Read More »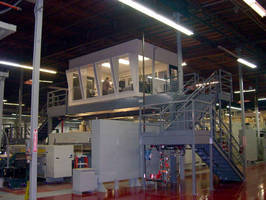 Alliance Packaging is a well-©known, independent corrugated box manufacturer with several facilities located throughout northwest United States. The company provides a full range of packaging solutions from custom shipping containers to retail packaging, from stock boxes to in-©store displays, from creative design to same day delivery service. In 2008, Alliance needed to make room for the...
Read More »
High-speed retractable conveyors benefit from less friction, lower noise levels and lower power requirements. CLOSTER, NJ-Intech supplies critical low-friction components to retractable conveyor systems manufacturer KLEENLine (Newburyport, MA). KLEENLine provides the industry with literally the fastest retractable conveyors on the market today. Retractable conveyors basically pull the rug out...
Read More »
Liberty Electronics is distributing a new and innovative 9 Net.Media(TM) Center designed to provide a distribution point for voice, data, audio/video and security of multiple-unit buildings. The enclosure's design allows for internal modules to be mounted horizontally or vertically and its integrated snap-in module system enables users to quickly insert or move modules. Multiple knock-outs on...
Read More »
Liberty Electronics distributes a new and innovative product in IP security surveillance product line, Speco Internet Protocol (SIP); providing Enterprise Level features in a platform compatible with the Industry's leading 3rd party software providers was introudced at ISC West 2010. The SIPSD37X Motorized Indoor/Outdoor 37X Speed Dome IP camera features a 3.5 - 129.5mm lens with mechanical IR...
Read More »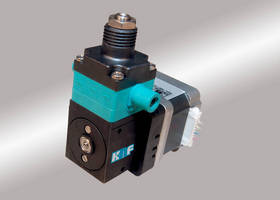 Integrating 2-phase stepper motors, type FEM 1.02 and FEM 1.09 pumps achieve flow rates from 0.2-20 mLpm and 0.9-90 mLpm, respectively. Compact pumps measure 62 x 75 x 63 mm, cover wide dosing range (1:100), and can serve for more than 10,000 hr. Leak-tight units are self-priming to 8.5 in. Hg and demonstrate 1% repeatability. Depending on pump version, head materials include polypropylene or...
Read More »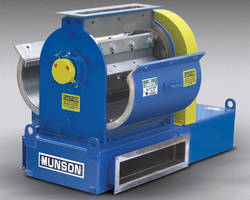 Available in carbon steel or all-stainless construction, Rotary Knife Cutter features machined, one-piece rotor assembly containing 5 adjustable rotating knives that cut against 4 reversible screen-mounted stationary knives. It rotates at 550 rpm, propelling on-size particles through perforated screens having apertures from 1/16 to -¾ in. Suited for cutting corn, grains, spices, and related food...
Read More »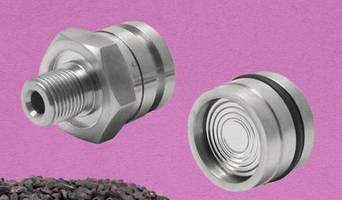 Offering pressure ranges from 3 to 500 psi gage or absolute, SSI series sensors achieve Total Error Band (TEB) better than ±1.5% FSS over temperature range of -20 to +85°C. Sensors use precision digital signal conditioning and provide both analog 0.5-4.5 V output as well as digital I-²C or alternatively SPI interfaces at same time. Featuring fully welded, media isolated rugged stainless steel...
Read More »