Aprima Medical Software, Inc
3330 Keller Springs Suite 201
Carrollton, TX 75006
Share:
Suited for branch offices and headquarters, Panzura Application Cloud Controller combines application logic with storage technology. System features deep packet inspection and acceleration as well as deduplication and encryption. For supported applications such as Microsoft SharePoint®, CIFS, and NFS, controller also provides offline capabilities through on-board solid-state drive storage.
Read More »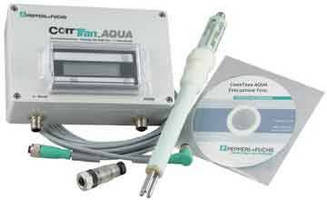 CorrTran® AQUA monitors water and wastewater processes for general and localized corrosion, enabling users to determine effectiveness of corrosion inhibitors. It also enables users to detect and correct corrosion issues for preventative maintenance. When measurement cycle is complete, corrosion rate and pitting value are calculated and relayed to plant personnel as 4-20 mA HART signal. System...
Read More »
InspireX R50S 400 AFD single-beam systems allow focal distance to be automatically adjusted for each can size, while InspireX R50SB 200 split-beam x-ray units are designed for cans up to 14 oz. Contaminants like stainless steel, ferrous and non-ferrous metals, and high-density plastics and rubbers can be detected at rate up to 1,500 cans/min. Systems automatically synchronize x-ray scan speed...
Read More »
STix(TM) video client application, available for Windows-based platforms, enables anyone with PC to participate in video conference. Users can also conduct text chat sessions, share files, draw on whiteboard, and present slideshows. When connected to EVERGREEN family of MCUs, software user can manage own participation in multipoint conference. Program is compatible with various room and group...
Read More »
Roaming Intelligence System provides operators with network analytics services that enable insight into roaming market opportunities. It gathers data on inbound market share, which helps companies negotiate preferred roaming relationships and inter-operator tariffs. Users can also identify network coverage issues in order to address coverage gaps. Insight on network traffic steering initiatives...
Read More »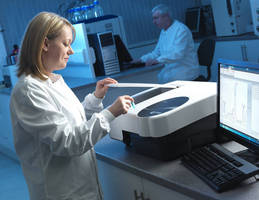 Featuring color touchscreens and USB data ports, Biochrom Libra instruments, offered in 4 versions, can be tailored to meet specific requirements of wide range of academic, research, or industry applications. Offered in standalone and PC controlled variations, devices offer optional integrated Bluetooth for data transfer and optional built in printer. Range of optional accessories completes...
Read More »
LINCOLN, RI - Bema Polytech, located in Elmhurst, IL, has ordered a new 52 8-color MIRAFLEX AM flexographic press from Windmoeller & Hoelscher Corporation. The company purchased its first W&H press, a 10-color PRIMAFLEX, in 2007. W&H introduced the MIRAFLEX AM to the market in the fall of 2009 as a lower-cost solution for customers who run many small- to mid-sized jobs daily and need a press that...
Read More »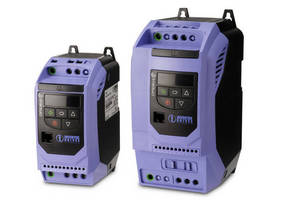 Dart Controls Inc. has added Leeson Electric to its line of products. This completes Dart's goal to be a preferred resource for drive and motor solutions, both AC and DC. The addition of AC drives from Invertek was announced earlier (See Story ID 576066). Customers have benefitted for over 40 years from free and easy access to Dart's technical expertise and support of DC drives - the addition of...
Read More »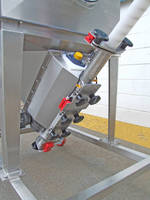 CHARLOTTE, N.C.--- Spiroflow Systems, Inc. and its sister company Spiroflow Ltd. report that over 200 Flexible Screw Conveyor (FSC) systems with integrated Bag Tip Stations known to the industry as 'flavor feeders' have been installed and are in operation at plants of leading snack food producers worldwide. The systems are primarily being used to transfer bags of seasoning and flavoring to...
Read More »