Aprima Medical Software, Inc
3330 Keller Springs Suite 201
Carrollton, TX 75006
Share: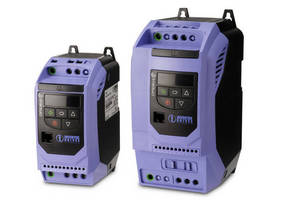 Dart Controls Inc. has added Leeson Electric to its line of products. This completes Dart's goal to be a preferred resource for drive and motor solutions, both AC and DC. The addition of AC drives from Invertek was announced earlier (See Story ID 576066). Customers have benefitted for over 40 years from free and easy access to Dart's technical expertise and support of DC drives - the addition of...
Read More »
Anti-Seize Technology produces a complete line of government-and-industry-approved Thread Sealants. Franklin Park, Illinois-Anti-Seize Technology (AST) is a regular player in the industrial chemical industry and has been since their inception in 1971. Along with many other products, AST carries the broadest lines of Thread Sealants including brush-on, PTFE Tapes, and anaerobic threadlockers and...
Read More »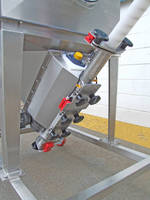 CHARLOTTE, N.C.--- Spiroflow Systems, Inc. and its sister company Spiroflow Ltd. report that over 200 Flexible Screw Conveyor (FSC) systems with integrated Bag Tip Stations known to the industry as 'flavor feeders' have been installed and are in operation at plants of leading snack food producers worldwide. The systems are primarily being used to transfer bags of seasoning and flavoring to...
Read More »
Customers in the USA can now benefit from innovative Chem-Trend Thermoplastics and Rotational Molding product range offered by Walco Materials Group. Walco is among the few authorized distributors of Chem-Trend Thermoplastics and currently the only authorized distributor for Rotational Mold Release. San Diego, CA -- Walco Materials Group, a leading supplier of materials for Electronic, Mold...
Read More »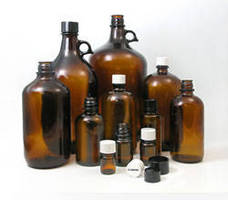 When the world's finest cosmetic, fragrance, essential oil, and personal care companies need precise control over content release in testing, sampling and laboratory usage, they know exactly to where to go - and they go to O.Berk. Why? Because O.Berk offers an extensive line of amber glass Pour-Out bottles, manufactured using O.Berk's own proprietary molds. By conforming to the most stringent...
Read More »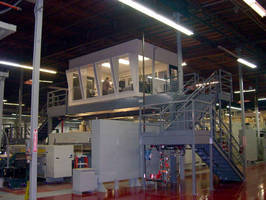 Alliance Packaging is a wellÂ-©known, independent corrugated box manufacturer with several facilities located throughout northwest United States. The company provides a full range of packaging solutions from custom shipping containers to retail packaging, from stock boxes to in©store displays, from creative design to same day delivery service. In 2008, Alliance needed to make room...
Read More »
High-speed retractable conveyors benefit from less friction, lower noise levels and lower power requirements. CLOSTER, NJ-Intech supplies critical low-friction components to retractable conveyor systems manufacturer KLEENLine (Newburyport, MA). KLEENLine provides the industry with literally the fastest retractable conveyors on the market today. Retractable conveyors basically pull the rug out...
Read More »
Liberty Electronics is distributing a new and innovative 9" Net.Media(TM) Center designed to provide a distribution point for voice, data, audio/video and security of multiple-unit buildings. The enclosure's design allows for internal modules to be mounted horizontally or vertically and its integrated snap-in module system enables users to quickly insert or move modules. Multiple knock-outs on...
Read More »