Aprima Medical Software, Inc
3330 Keller Springs Suite 201
Carrollton, TX 75006
Share: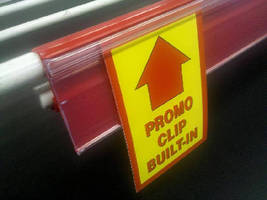 Suitable for use in coolers and freezers, FRKSGC30 Series Extruded Label Holder Strips accomodate regular labels and enable insertion of promo tags anywhere along length. Clear shelf edge strips are available in 1-¼ x 24 in. and 1-¼ x 30 in. sizes to attach to open wire cooler shelving with double wire fronts.
Read More »
Unique Device Performance Enhancing Capability Creates Strong Demand and Order Activity BEVERLY, Mass., July 28, 2010 -- Axcelis Technologies, Inc. (Nasdaq:ACLS) today announced significant penetrations for its Optima HDx high current implanter from two of the world's largest chip manufacturers. The Optima HDx was selected because of its unique ability to improve device performance and yield in...
Read More »
Datalogic Mobile signs a new contract with Carrefour to supply its retail stores with mobile computers for the next three years Eugene, OR -Carrefour, the largest retailer in Europe and the second largest retailer in the world, once again teams up with Datalogic Mobile, one of the world leaders in the mobile computer industry, for the supply of mobile computers in its retail stores. This time,...
Read More »
MIDLAND, MI (July 27, 2010) - Case Systems today announced it is exclusively offering casework treated with the AEGIS Microbe Shield-® technology. The innovative technology treatment protects your casework and work surface from bacteria and other microbes that can cause staining, deterioration and odors. Durable over the lifetime of the casework, the surface treatment is an ideal option for...
Read More »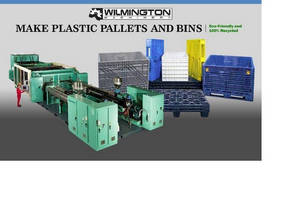 Introducing the all-new LUMINA Pallateer Plastic Pallet Molding Systems and showcasing the very popular Small Bottle (SB) High Speed Rotary Blowmolding Systems Wilmington,NC: Wilmington Machinery, a manufacturer of high speed rotary coextrusion blow molding systems and structural foam injectionmolding machinery, will be exhibiting at the K Show 2010 in Hall 13 - B91-19. Wilmington Machinery will...
Read More »
The development kit DVK90129 has been developed in partnership by Melexis and Applied RFID. It provides a unique experience to evaluate and develop an application based on the MLX90129. By following the guidelines provided in this manual, the sensor tag and datalogging application can be implemented in a very short time. The Proxima RF(TM) USB RFID reader is plug and play and the user interface...
Read More »
The MLX91204 detects the absolute angular position of a small magnet that is positioned above the device surface. The MLX91204 is an integrated combination of a CMOS Hall circuit and a thin ferromagnetic disk. The CMOS circuit contains two pairs of Hall-elements for each of the two directions parallel with the chip surface X and Y. The ferromagnetic disk amplifies the external magnetic field and...
Read More »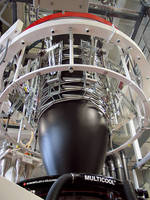 LINCOLN, RI - While awaiting the arrival of a new 3-layer VAREX co-extrusion line from Windmoeller & Hoelscher, Next Generation Films in Lexington, OH, has placed an order for another VAREX line. This marks Next Generation's 6th investment in W&H machinery, and the 3rd in the past year alone. Steady growth has led Next Generation to continue investing in capital equipment. Both new high-output...
Read More »
AKRON, OHIO - The intense desert sun in Arizona can be brutal on paint jobs. In Cave Creek, the owner of The Plaza at Black Mountain shopping complex saw the exterior paint on his building disappear in less than a decade. Originally painted brown, the sun faded the coating to gray ... and then it simply vanished. The stucco exterior was bare when I arrived, says painter Kelly Mattes. I...
Read More »