Aprima Medical Software, Inc
3330 Keller Springs Suite 201
Carrollton, TX 75006
Share: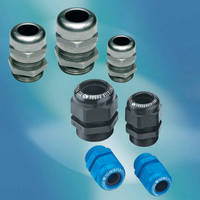 Mechanicsburg, PA - Automation Systems Interconnect (ASI) just released a new line of cable glands. ASI now offers cable glands, cord grips and related accessories for all types of applications including EExe enclosures. Cable glands are available in plastic, nickel-plated brass, and stainless steel in metric or PG thread. Also offered is extended thread and reduced cable entry cable glands. For...
Read More »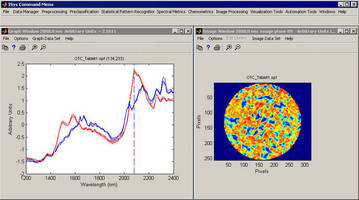 30 April 2010: Malvern, UK: Rapidly becoming the industry standard for analyzing chemical imaging data, ISys 5.0 from Malvern Instruments is available for license on a wide range of analytical systems. Providing a single platform that supports the import and easy manipulation of MIR, NIR and Raman imaging and mapping data files from a variety of vendors, ISys includes all the tools needed to...
Read More »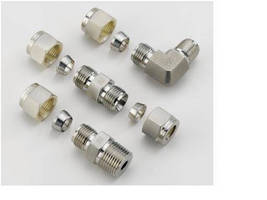 Brennan Industries now offers single-ferrule tube fittings in brass and stainless steel alloys. No backward ferrules One ferrule means one direction. If the ferrule has been installed backward, it is obvious right away. No missing ferrules If the ferrule has not been installed, it is easy to see that it is missing. With single-ferrule fittings there is less chance for an incorrect assembly. No...
Read More »
FEATURES: o Handheld pendants or mounted control packages for most all environments. o Custom electronics and circuit boards to meet customers requirements. o Small, medium and large volumes. o Wiring harnesses. - Multiple types of connectors to match environment. - Many different types of wire and cable to match application. o Safety-interlock logic. - Interfaces between on board truck / vehicle...
Read More »
SAN DIEGO, Calif - Advanced Test Equipment Rentals, a leading provider of electronic test and measurement equipment rentals, is pleased to announce immediate rental availability of the Fluke 1550B Megohmmeter. The Fluke 1550B is a digital megohmmeter capable of testing switchgear, motors, generators and cables at up to 5000 V dc. It can be used for a wide range of tests: from simple spot checks...
Read More »
Development kit simplifies DLP technology integration and dramatically accelerates system development requiring high-speed spatial light modulation San Jose, Calif. - Logic today announced the general availability of the DLP® LightCommander(TM), a development kit that enables users to easily integrate Texas Instruments' DLP technology into light processing applications and accelerate...
Read More »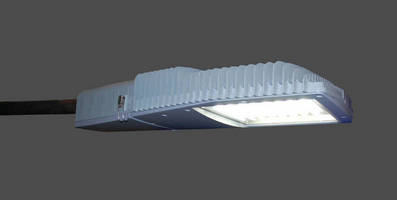 High Energy Efficiency, Low Maintenance Earns StreetSENSE(TM) a Coveted Spot on DLC's Qualified Products List Farmingdale, NJ - Dialight (LSE: DIA.L), an innovative global leader in LED lighting technology, today announced that its StreetSENSE(TM) SL Series LED Street Light has achieved the qualifications of the Designlights(TM) Consortium's Solid State Lighting Fixtures Qualified Products List....
Read More »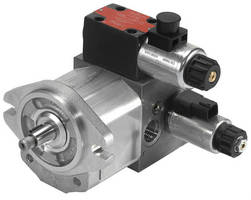 Sauer-Danfoss introduces new options for radiator cleaning and slewing applications. AMES, IOWA, USA - SAUER-DANFOSS INC. (NYSE:SHS) Sauer-Danfoss' SGM2 and SGM3 aluminum fan drive gear motors now offer three new features: integrated reversing and proportional valves; a bi-directional motor for remote HIC reversing valves with shaft seal protector and cast iron cover; and outrigger bearing for...
Read More »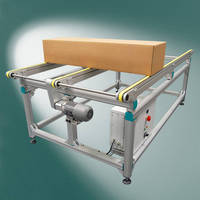 Derendingen - At Automatica 2010 in Munich, Montech is introducing a new multitrack conveyor. Other highlights include a special application of Montrac and the full range of belt conveyors, automation components and solar conveyors. At Automatica and Intersolar, taking place concurrently in Munich, visitors at the Montech stand 318 in hall B1 will find consolidated solutions and the latest...
Read More »