Aprima Medical Software, Inc
3330 Keller Springs Suite 201
Carrollton, TX 75006
Share: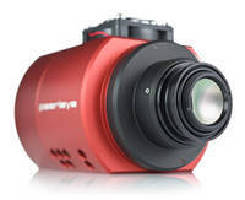 Featuring long-wavelength infrared sensitivity, Pearleye Thermal Imaging Cameras use uncooled microbolometer sensors to detect differences in temperature below 80 mK. Temperature reference element continually measures sensor temperature and regulates integrated Peltier module, ensuring consistent measurements. Pearleye P-007 offers 320 x 240 pixel resolution and delivers up to 40 images/sec,...
Read More »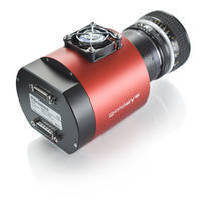 Available with 2 different InGaAs sensors, Goldeye Cameras deliver 320 x 256 pixel resolution with 100 fps image rate and 640 x 512 pixel resolution with 30 fps, respectively. Sensor technology offers optimal sensitivity in NIR band and in SWIR from 900-1,700 nm. Offering Peltier cooling and either GigE or Camera Link interface, cameras enable inspection of material qualities that are not visible...
Read More »
Pulse v2.1 features on-premise and cloud offerings that enable out-of-the-box integration with unified communications (UC) platforms, including Microsoft-® Lync. Using open SIP standards and integration with UC systems, software creates social fabric for enterprise by facilitating escalation of social conversations to instant messaging (IM) and voice. Integration points also cover MS SharePoint,...
Read More »
SANTA CLARA, Calif., Nov. 14, 2011 - Agilent Technologies Inc. (NYSE: A) today introduced the enhanced version of Agilent VEE, an interactive graphical programming application for test and measurement. Enhancements include greater compatibility with the latest Agilent instruments, faster data analysis and a more versatile user experience. Agilent VEE 9.3 provides new sample programs with simple...
Read More »
SAN RAMON, Calif. - Giga-tronics (NASDAQ:GIGA) announced an agreement with Liberty Test Equipment to offer rental and distribution of Giga-tronics' high-performance RF and Microwave Test and Measurement equipment in the USA and Canada. Liberty Test Equipment, a leader in electronic test equipment asset management will provide rental and distribution of Giga-tronics RF and microwave test solutions...
Read More »
Hybrid Cloud Model Increases IT Efficiency and Business Agility BERLIN, Nov -- News Highlights: -- New EMC OnDemand offering is a hybrid cloud deployment model for enterprise-class applications, designed to help customers accelerate journey to the cloud. -- OnDemand is available for EMC-® Captiva-®, EMC-® Document Sciences-® and EMC-® Documentum-®, enabling customers to stay current on the...
Read More »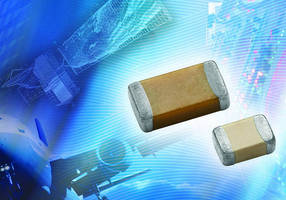 MALVERN, Pa. - In a move to meet the increasing demand for faster time to market for equipment manufacturers, Vishay Intertechnology, Inc. (NYSE: VSH) today announced new shorter lead times for its CDR MIL-qualified multilayer ceramic capacitors (MLCCs). For mission-critical military and aerospace applications, Vishay's customers can now begin assembly with these devices in as little as six...
Read More »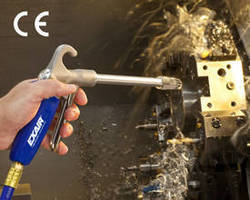 EXAIR's family of Safety Air Guns (Precision Safety Air Gun, Soft Grip Safety Air Gun, Heavy Duty Safety Air Gun, and Super Blast Safety Air Gun) has always provided high quality performance for your blowoff, drying or cleaning needs. Now, independent laboratory tests certify that EXAIR's Safety Air Guns have also met the rigorous safety, health, and environmental standards of the European Union...
Read More »
VANCOUVER, British Columbia and PHOENIX, Nov. 1, 2011 - iQmetrix, the leading provider of retail management software for the North American wireless industry has partnered with Avnet Embedded, a division of Avnet Electronics Marketing Americas, a business region of Avnet, Inc. (NYSE: AVT), to provide integrated multi-media solutions for the wireless market. XQ Interactive Retail, is a new suite...
Read More »