With rated first layer line pull of 10,000, HDG-350 meets SAE J706 standard and matches line speed - 32 fpm at 15 gpm - of similar-capacity planetary winch. Product is available with blocked clutch and air shift and also incorporates automatic, oil cooled disc brake. Integrated worm gear set is optimized for efficiency, and mid mounted product is available with manual or air-operated free spool...
Read More »
Patriot 9500 UT and Profile 9500 UT, when used with Ramsey wireless remote, can be engaged and operated from up to 50 ft away. Along with 9500 lb rated line pull (single line) and gear reduction ratio of 138:1, these 93 lb products feature sealed, 5.5 hp wound motor that delivers no-load line speed of 33 fpm. Other features include sealed drum, sealed gear assembly, and 105 ft of 5/16 in....
Read More »
ATLAS II worm gear power winch has 2-ton load capacity for handling small- and medium-sized loads and is suited for industrial lifting applications. Compact, lightweight winch features cast aluminum body, internal load holding mechanical brake, and machine-cut gearing that operates in enclosed oil bath to minimize wear. Lifting handles are built into frame, so lifting straps can be attached to...
Read More »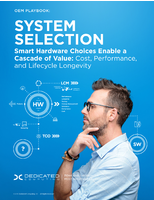 This white paper outlines six questions to help OEMs and ISVs select the right hardware design to best support their purpose-driven application and product.
Read More »
Aker Solutions has set up a new manufacturing facility in South Korea for the production of Pusnes deck machinery(TM). Aker Solutions has among several major contracts signed a contract for the delivery of Pusnes deck machinery(TM) for the prestigious Pieter Schelte -project, the world's largest platform installation, decommissioning and pipe-lay vessel. The total order intake of Pusnes deck...
Read More »
The Pierce PS20000 winch is featured in the September 2010 issue of Off-Road Magazine's Tech Inspection pg. 78-79. Editor Jerrod Jones shows readers how to mount the Pierce winch to a full-size Cherokee. Jones claims, The 20,000-pound Pierce winch on the front of the truck is much more suiting (plus now we can claim we have a 10-ton winch on the front). The Pierce PS20000 offers all the winching...
Read More »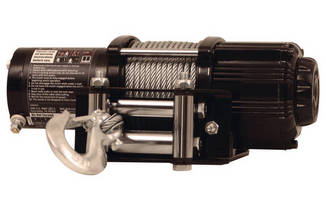 Pierce PS4000 winch operates at 19.8 fpm with 1.5 hp, drawing 310 A under full load. Weighing 55 lb, it includes 40 ft of -¼ in. cable, handle bar switch, compact solenoid, hook, roller guide, and universal mounting plate.
Read More »
Self recovery winches include compact solenoid assembly mounted above motor for efficient operation as well as for access to internal parts. With heavy-duty motors that offer high ampere resistance and output strength, winches are suitable for heavy-duty machinery requirements in off-road industry.
Read More »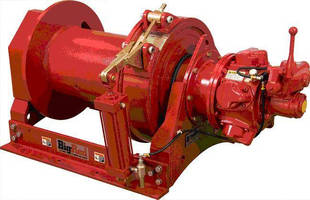 January 22, 2009, WINONA, Minn. - Thern, Inc.'s popular line of BIG RED TA Series Air Winches now has more features and options. In direct response to customer input, Thern has re-visited the design of their BIG RED TA Series of air winches to improve performance and convenience for operators. For easier operator control and added flexibility, BIG RED TA air winches now feature a reversible air...
Read More »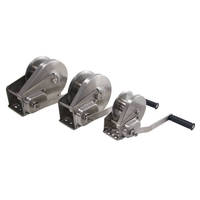 Available in 3 models offering lifting load capacities of 600, 900, and 1300 lb, TSSBW Series hand winch is fabricated of 304 grade stainless steel and features solid steel machine cut gears, gear covers, and automatic brakes. Series is designed for light duty applications requiring corrosion resistance as well as full integration with Thern's davit crane line.
Read More »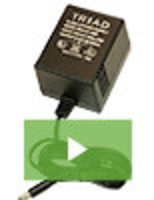 Triad Magnetics, an established leader in power supply design and manufacturing, is proud to announce their next generation WAU AC and WDU DC Series of power supplies. These linear wall plug-ins offer minimum noise performance without sacrificing reliability or life. See our video to learn more.
Read More »