PITTSBURGH - Vocollect Healthcare Systems, part of Vocollect, a business unit of Intermec, Inc. (NYSE: IN), announces that it is seeking three technology-minded hospitals to engage in a research-based pilot deployment of its IV clinical workflow application, as well as real-world application and feedback to help identify other practical applications of its AccuNurse voice-based system. Vocollect...
Read More »
o New interactive voice response system helps to enhance the customer experience as well as staff productivity o Implementation reduced risk with redundant architecture and provided a cost savings through a single server system Brookfield, Wis. - Fiserv, Inc. (NASDAQ: FISV), a leading global provider of financial services technology solutions, announced today that First Financial Bank of...
Read More »
PITTSBURGH - Vocollect Healthcare Systems (www.accunurse.com and www.blog.accunurse.com), a business unit of Intermec, Inc. (NYSE: IN), announces that Care Initiatives, the largest not-for-profit organization based in West Des Moines, Iowa, will deploy AccuNurse® voice technology across its entire skilled nursing facility (SNF) enterprise. Deploying voice allows Care Initiatives to deliver...
Read More »
Company chosen by primary contractor InterAct Public Safety Systems for its Crossflo DataExchange® (CDX) Enterprise Edition system that features NIEM-conforming integration SAN DIEGO- Patriot Scientific Corporation (OTCBB: PTSC) today reported that its wholly-owned subsidiary, Patriot Data Solutions Group (PDSG), was selected by InterAct Public Safety Systems to help implement an integrated...
Read More »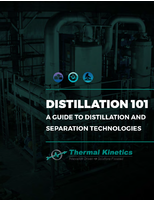 Distillation is a separation unit operation that involves multiple countercurrent-stage steps, separating two or more volatile components. This results in the contact of liquid and vapor most generally in counterflow. Distillation 101: A Guide to Distillation and Separation Technologies provides an in-depth look at everything you need to know about distillation, including: Design procedures Equipment components Applications
Read More »
o Certification granted by accredited notified bodies o Fully integrated EN 54 certified fire alarm and voice evacuation solutions for every application o EN 54-24 certified products available for the full range of audio applications Munich - Both of Bosch's voice alarm systems "the mid-end Plena system and the high-end fully digital Praesideo system" have been granted EN 54 certification by...
Read More »
Interactions' HumanTouch Platform to Provide Next Generation Interactive Voice Response (IVR) For Best Western PHOENIX and BOSTON- Best Western International, the World's Biggest Hotel FamilySM, has selected Interactions Corp. to provide a highly advanced, conversational voice portal for members of its Best Western Rewards® loyalty program. The voice portal, which leverages Interactions'...
Read More »
Mobile VoIP Driving HD Voice Proliferation, LG Electronics To Offer Superior VoIP Quality with GIPS HD Voice for South Korean Service Providers San Francisco - May 10, 2010 - Global IP Solutions (Oslo BÃ-¸rs: GIPS), the leading provider of media processing for mobile VoIP, today announced that it has been selected by LG Electronics Mobile Communications Company (LG), a worldwide technology...
Read More »
Offering enhanced interactive engagement for attendees at events of all types, IML Connector consists of singular handheld device with QWERTY keyboard and OLED color screen. It combines instant voting; fully configurable menus and choices; AV capabilities, including simultaneous interpretation; PTT and queuing functionality; multiple audio channels; and portable PA system. Platform will cater to...
Read More »
Offering scalable development tool kit for speech and IVR solutions, VBVoice v5.6.1 optimizes stability for high-density SIP, VoIP, and HMP applications. Program integrates with Microsoft Visual Studio 2009, allowing line-by-line execution, breakpoints, and debug screens. Functionality of all controls can be customized by adding VB, VB.NET, or C# code to events. With multithreading, users can...
Read More »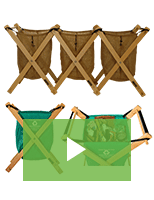 Harpro's MiddleMan™ recycling container frames and reusable bags are made from eco-friendly material, fold for easy storage, and are easy to assemble. Check out the video to learn more.
Read More »