As tabletop product, EasyLife L employs single-shot detection technique that can measure up to 500 complete decays in 1 sec. Decays are instantly analyzed in real-time, enabling user to follow reaction kinetics by plotting lanthanide lifetime. This serves as basis for Timebased Lifetime Scan feature, which makes experiment immune to artifacts that would otherwise affect intensity. Technique is...
Read More »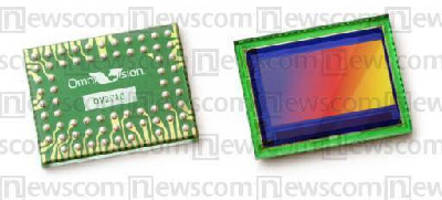 Offering 1,920 x 1,080 array using 3 micron OmniPixel3-HS(TM) pixel, 1/3 in. Model OV2710 enables video conferencing and recording for camcorders, notebooks, netbooks, and other mobile applications. Sensor delivers low-light performance of 3,300 mV/lux-sec, dark current of 6 mV/sec, and peak dynamic range of 69 dB. Operating at 30 frames/sec, sensor supports multiple platform architectures and...
Read More »
Available with transmitter and receiver in single housing, optical fork and angle sensors suit packaging and material handling applications. Fork housings are available with slot widths ranging from 10-120 mm, and angle widths in 60 and 100 mm. Visible red light beam across slot width helps in setup, and potentiometer aids adjustment of sensitivity. Light-on/dark-on mode is selectable via rotary...
Read More »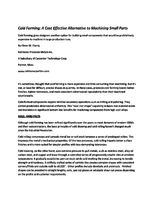 Cold forming offers tight tolerances, dimensional stability, and advanced surface finishes, while also saving you in raw material wastes costs.
Read More »
Targets Fast Growing Single use Endoscopic Procedures Market, Estimated at 0.5 Billion Dollars in 2010, With a CAGR of Nearly 15% Camera's Smaller Size Lowers Cost of Endoscopic Procedures; Enables New Medical Diagnostic and Therapeutic Applications OMER and MIGDAL HA'EMEK, Israel, August 3 / / - Medigus Ltd. (TASE: MDGS) a leading developer of endoscopic and visualization medical devices, and...
Read More »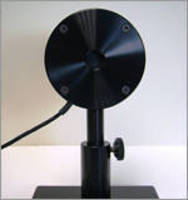 Featuring 12 mm numerical aperture and fused silica window in front of detector, Model 3A-P-FS measures very low power, pulsed or CW lasers in 0.19-20 -µm wavelength range. Window, located 7 mm from sensor surface, keeps out air currents and long wavelength background heat. Designed to work with all Ophir smart displays or PC interfaces, sensor can measure divergent beams up to -
Read More »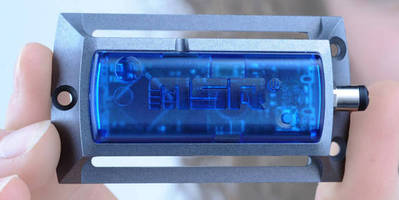 Model MSR165 triaxial digital accelerometer mini datalogger allows for simultaneous temperature, humidity, pressure, light, and analog input voltage recording. It can store over 2 million measurement parameters and continuously record for 32 msec before main shock event. At 39 x 23 x 72 mm and 69 g, it operates on 150 mA at 13-bit resolution, and has rechargeable 900 mAh lithium-polymer battery....
Read More »
Designed for Titan(TM) and Tecnai(TM) transmission electron microscopes, Falcon(TM) Direct Electron Detector enables acquisition of low-noise images of delicate biological samples and other beam-sensitive materials that require low electron dose interactions to prevent radiation damage of material. Offering 4 K x 4 K resolution, detector allows life scientists to see biologically significant...
Read More »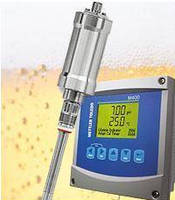 Based on fluorescence quenching technology, InPro6970i features minimal need for maintenance and calibration. Optical sensor, when connected to transmitter, automatically uploads data which includes information on stresses that sensor has been exposed to, such as number of CIP cycles. From this, current status is relayed to user who can be informed on sensor maintenance requirements.
Read More »
Based on OmniPixel3-HS(TM) architecture, 1/7.5 in. Model OV7739 supports parallel and MIPI interfaces, and delivers low light performance at 3,300 mV/(lux-sec), enabling video conferencing and recording in virtually any lighting condition. Device operates at 30 fps in VGA resolution and 60 fps in QVGA resolution with user control over image quality, formatting, and output data transfer. It...
Read More »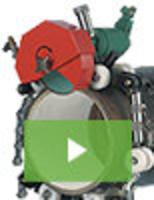 CS Unitec is a leader in power tools designed for industrial applications, with products that set the standard for robust performance and industry-leading reliability. Adding to our long list of innovation is a new line of pipe cutting machines. For cutting and beveling pipe up to 2" in thickness and diameters from 12" to 63", no other cutting system comes close. See our video to learn more.
Read More »