Real-time, 2-way CNAV (connected navigation) service includes customizable navigation software for PNDs, hosted servers to manage delivery of content, and wireless connectivity to connect them. Service also includes application development, design assistance for custom interface, carrier-grade hosting facilities, MVNO wireless services, wireless gateway technology, and automatic wireless...
Read More »
Offering phone and fax communication, CBV solution is suited for firms with less than 10 employees or multisite companies with 10 or fewer users per location. It requires use of Cisco IP Phone and utilizes existing Internet access, eliminating need to order phone/fax lines from local phone companies.
Read More »
AviTextSM allows Type B users to send and receive SMS text messages on any cellular phone, BlackBerry(TM), or similar personal wireless devices. Service leverages SMS ability of cellular devices with simple Type B message templates developed for ARINC's global AviNet MailSM service. It is suited for commercial pilots and operations personnel, corporate aviation personnel, and travel-related...
Read More »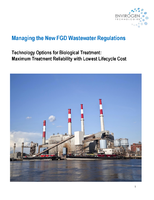 A guide for managing Flue Gas Desulfurization wastewater using leading technologies.
Read More »
New Digital Video Service for Small and Mid-Sized Businesses Powered by the Nation's Largest 100 Percent Fiber-Optic Network Delivers Wide Array of HD/SD Sports and Entertainment Programming and Unsurpassed Picture Quality With Valuable Introductory Rebate Offer NEW YORK, July 10 /-- Verizon Thursday (July 10) launched FiOS TV for Business, a new subscription-television service designed for small...
Read More »
Worldcue® Global Control Center is available with Critical Contact(SM), enabling 2-way communications between users and employees via SMS, phone, and e-mail. Users can also request and track responses as well as initiate conference calls. With this service, Worldcue Travel Risk Management and Expatriate Risk Management users can also identify and contact affected employees, initiate and...
Read More »
Operating over any high-speed network, Packet8 Virtual Trunking enables businesses to benefit from VoIP while retaining existing phones and phone system hardware. Existing equipment continues to provide user feature set while trunking service provides dial tone with local, long distance, and international call routing to that equipment from digital VoIP network. Service also offers T1/PRI...
Read More »
Addressing needs of high-growth/emerging market operators and subscribers, Mobile Money Airtime Reseller distributes airtime from operator to dealers and airtime resellers who trade directly with pre-paid wireless subscriber using mobile handsets, eliminating reliance on physical retail vouchers or wireless phone cards. Once distributed to dealer/reseller network, airtime is sold and transferred...
Read More »
With Secure Video Extranet service, businesses can privately connect to video endpoints outside of their corporate perimeter to support telepresence and other videoconferencing applications with partners worldwide. Service optimizes video calls between partners via multi-carrier network that exchanges video traffic between locations while bypassing public and private peering points and their...
Read More »
Combining AmosConnect and ChatCard services, AmosConnect Crew CommCenter enables personnel at sea to stay in contact with home via calling, email, and SMS. It features Announcement Board that enables ship managers to send internal corporate bulletins to their crewmembers at sea, Daily World News that offers crewmembers customized global and local news and sports updates. Service allows ship...
Read More »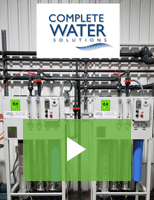 Complete Water Solutions provides full installation tailored to your water treatment needs. Check out the video to learn more.
Read More »