Following the grid connections for the offshore wind farm clusters BorWin2 and HelWin1, Siemens Energy will also install a turnkey grid connection in the North Sea for the SylWin cluster. Purchaser is the Dutch-German transmission grid operator TenneT. In a consortium with the Italian cable manufacturer Prysmian Powerlink, Siemens will connect DanTysk, located west of the island of Sylt as the...
Read More »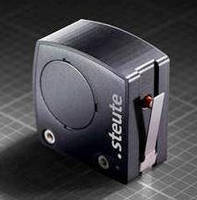 Suited for assembly points in industrial automation machines and plants which are narrow and difficult to access, Wireless Cube RF 10 provides max transmitting range of 300 m in open areas and 30 m inside buildings. Electronics of switch are provided by battery. Device is available with spring rod actuator or as magnetic switchgear with reed contact. Supporting up to 1,800 switching cycles/hr,...
Read More »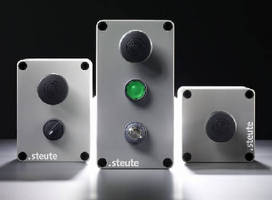 Requiring neither external energy supply nor cable for signal transmission, Series BF 94 can be fixed directly to any surface or machine, irrespective of cable ducts and power sources. Energy needed by device is generated via electrodynamic energy generator according to energy harvesting principle. Multi-network-compatible and programmable via receiver, switchgear offers maximum transmission...
Read More »
Kuwait's capacity of fresh water to more than double Zurich, Switzerland, Oct. 25, 2010 - ABB, the leading power and automation technology group, has won an order from the Ministry of Electricity and Water in Kuwait for the construction and rehabilitation of the Mina Abdullah water pumping plant. The civil works will be carried out by the Ahmadiah Group, the local consortium partner for the...
Read More »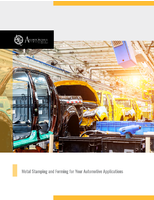 Check out this white paper to learn about the advantages of metal stamping over other forming techniques for automotive parts.
Read More »
Photovoltaic plants to provide 17MW clean solar power in Sicily Los Angeles, California, October 12, 2010 - ABB, the leading power and automation technology group, has won orders worth $27 million from Gestamp Solar, the solar photovoltaic subsidiary of international company Gestamp Renewables, to supply four solar power plants that will generate clean energy in Sicily. This announcement was made...
Read More »
Power and automation solutions for one of the Persian Gulf region's largest upstream oil and gas projects Houston, Texas - ABB, the leading power and automation technology group, has won orders worth a total of $24 million from international oil and gas facilities service provider Petrofac to design and deliver comprehensive state-of-the-art power infrastructure, systems and automation equipment...
Read More »
Erlangen, Germany, May 25, 2010 - Siemens Energy has received an order from the Abu Dhabi Transmission & Dispatch Company (Transco), Abu Dhabi's national electricity grid operator, as part of the project to expand the country's power distribution network. Siemens and its partner Electromechanical LLC will supply five turnkey transformer substations including switchgear for the project. Siemens'...
Read More »
CLEVELAND ... Diversified industrial manufacturer Eaton Corporation (NYSE:ETN) today announced that it will supply more than $2.5 million in electrical products and services to upgrade the Hartwell Dam hydroelectric power plant. Eaton obtained the contract through the U.S. Army Corps of Engineers' (USACE) Savannah, Ga., office. Eaton will design and engineer control and distribution systems, and...
Read More »
Erlangen, Germany, April 28, 2010 - Siemens Energy has received further major orders from Qatar General Water & Electricity Corporation (Kahramaa), the Doha-based and state-owned utility. As part of the national project to expand the power distribution network in the state of Qatar, Siemens was awarded a contract named Phase IX. Siemens will therefore supply substations and switchgear valued at...
Read More »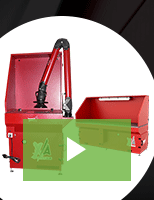 Dust, fume, and mist collectors from Micro Air promote a safer, more productive work environment. Our wide array of products are available to the industrial manufacturing sector for processes such as welding, cutting, grinding, blasting, and more. Check out our video to learn more.
Read More »