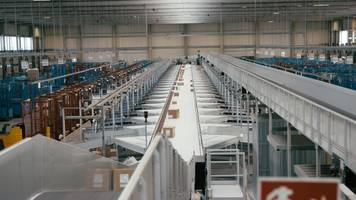 Strikes the balance of high throughput and gentle handling. Offers speed at 9.8 feet per second and handle products weighing from 0.55 to 110 pounds. Suitable for demanding parcel, e-commerce and retail distribution operations, backed by responsive and local support.
Read More »
Suited for distribution and warehouse operations, FlexSort SC3 provides precise positive sorting of poly bags, pieces, stuffed envelopes, cartons, and totes using discrete belt conveyors mounted on carriers in re-circulating loop configuration. Drive system can be configured with linear induction drive motors or with linear synchronous motors. For power and data transmission, sorter can be...
Read More »
Automate outgoing or incoming flat mail or small parcel sorting The Bell and Howell FlatsMgr(TM) solution automates the task of sorting outgoing or incoming flat mailpieces using the most efficient technology available on the market today. This system can displace the need for manual processing or less efficient flat mailpiece processing while increasing the quality and traceability of each...
Read More »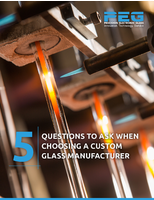 Due to the inherent complexity of glass fabrication, many professionals seeking glass services know exactly what kind of part is needed, but are unclear on the intricacies of the actual manufacturing process. PEG's exclusive guide is designed to help professionals navigate the custom glass manufacturing process with valuable information.
Read More »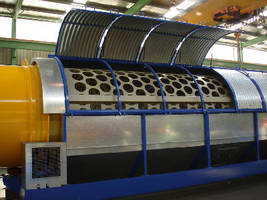 Consisting of trommel and associated conveyor systems, custom Waste Handling System almost completely eliminates manual intervention. Used for primary sortation of co-mingled products, 2-stage trommel sorts beverage containers such as plastic, glass, and ferrous items. Stage 1 uses small diameter holes in screens to take fines out of system, while Stage 2 has larger diameter holes to separate...
Read More »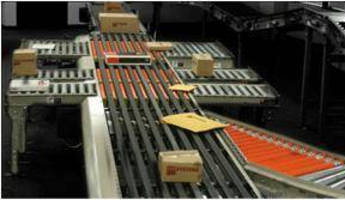 Designed to handle and sort packages ranging from 6-36 in. in length, MB100 offers rates exceeding 100 packages/min, enhancing pre-sorting, value add, kitting, pre-shipping, and shipping activities. Sorter is suited for automated transport of small products in wide range of industries such as parcel (small and flat), media (CDs, DVDs, books), food and beverage, wine and spirits, e-commerce,...
Read More »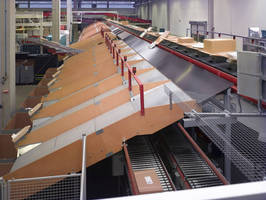 Company now exclusive provider of Crisplant loop sorters in North and South America (Cincinnati, March 15, 2010) - Intelligrated® (www.intelligrated.com), a leading American-owned automated material handling solutions provider, announces the addition of tilt-tray and cross-belt sortation solutions to its product portfolio. Under an agreement resulting from the acquisition of FKI Logistex® in...
Read More »
Automated CFS 1500 C system enables safe filling and sealing of capsules containing lipid-based formulations or potent compounds. In addition to utilizing Licaps-® Drug Delivery System technology, system incorporates liquid dosing technology for precision dosing and drip prevention. Nominal throughput is 1,500 filled and sealed capsules/hr, and use with LEMS-® 70 Liquid Encapsulation...
Read More »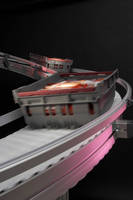 Crates are commonly used for transporting baked bread. FlexLink has the know-how to raise the efficiency. FlexLink launches a new offer for efficient crate handling systems to the bakery industry. Creates are commonly used in bakeries for the transport of baked bread. With a complete offer for conveying solutions, engineering and control knowledge, FlexLink has the tools for efficient handling...
Read More »
Able to process RFID tags and barcodes, as well as reactivate electromagnetic security strips, 3-bin Intelligent Return and Sorter System comes with optional printer for receipts and 2 choices for user interface on induction unit. Classic version provides intuitive interface with buttons to start induction and, if desired, print receipt. Plus version comes with LCD touch screen that can provide...
Read More »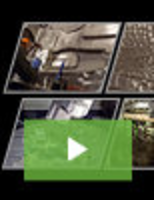 Standex Engraving Mold-Tech is the premier, global supplier for mold texturing and surface finishing. With a full range of services, Standex Engraving Mold-Tech is also the only nickel shell supplier producing in three global locations. See our video to learn more.
Read More »