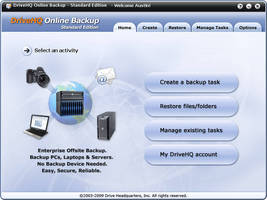 Able to be run in real-time or at scheduled times, DriveHQ Online Backup v4.5.332 delivers secure and reliable, offsite backup for small businesses. It can be setup on desktops, laptops, or servers in as little as one minute and runs in background thereafter. Data is stored at DriveHQ's colocation facility, via SSL/HTTPS data transfer, with secure data encryption. Other features include support...
Read More »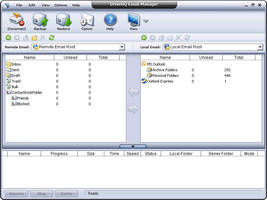 Drive Headquarters, Inc. (http://www.DriveHQ.com/), the leading Online Data Storage, Sharing, Backup, Synchronization and FTP Server Hosting service provider announced a new version Email Backup software - DriveHQ EmailManager 2.0, the flagship product for highly efficient and reliable email and address book backup for Microsoft Outlook, Outlook Express and Windows Mail. Backing up Microsoft...
Read More »
Enhancing key processes like picking, receiving, physical count, and bin management from tethered PC to handheld computer, Accellos One Warehouse Collect for GP v3.3 extends inventory management capabilities of Microsoft Dynamics GP. It features serial expiration and supply chain intelligence, and allows warehouse worker to seamlessly interact with Dynamics GP data.
Read More »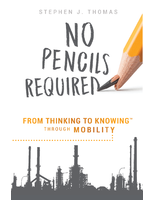 This ebook provides a detailed guide on how mobility and digital data management systems (DDMS) can increase your company's overall effectiveness and efficiency.
Read More »
Designed to manage every aspect of projects, TimeLive v2.94 features integrated modules for timesheet, time billing, project management, project expense management, task management, issue tracking, employee attendance, and project collaboration. TimeLive Timesheets, written using Microsoft's .NET Framework architecture, offers thin-client interface via Microsoft ASP.NET AJAX, and fully supports...
Read More »
With AllKeys Macro v2.401, users can automate repetitive tasks and play them back with shortcut keys. Folder format allows user to record, edit, and organize large number of macros. Users can also specify whether macros are global or application specific, adjust speed of playback, import/export macros, and define separate user groups. Added macro instructions include Mouse Move with Image, Find...
Read More »
As integrated suite of real-time operations applications, Oracle Utilities Network Management System v1.9.0 provides foundation to support smart grid initiatives. Outage and distribution management tools help utilities efficiently distribute power, improve network reliability, access real-time outage data, direct field crews to outage locations, and make more informed asset-utilization decisions....
Read More »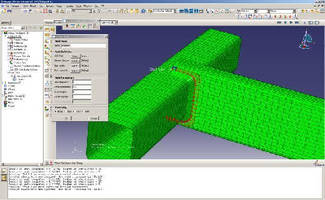 Offered as add-on for Abaqus FEA software, Verity® for Abaqus lets engineers simulate realistic structural stress in welded joints and other connections. Predictive stress characterization tool, based on Battelle's Verity® mesh-insensitive structural stress method, promotes accurate weld performance analysis, reduces development costs, and accelerates design/implementation processes....
Read More »
Fax Monitoring software module offers fax decoding capability that helps network operators provide proof of information obtained via lawful interception to government authorities upon request. Able to be used in automatic or manual modes, software can decode ITU-T standard-based faxes as well as proprietary, non-standard faxes. It supports various DSPs/MPUs and reports Caller ID, DTMF, connecting...
Read More »
Compliant with eXtensible Access Method, NParchive v3.0 offers flexible solution for preserving and searching historical data on any storage platform. Data is compressed by 40:1 while maintaining SQL query capabilities and integrating with range of immutable storage to satisfy compliance requirements. With NParchive, users can archive massive volumes of structured data while maintaining full...
Read More »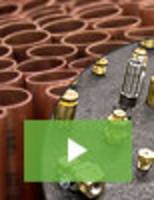 As a trusted manufacturer to customers across a broad range of industries, Key Gas Components is a premier provider of CNC machining and tube fabrication. Our entire organization is quality driven and customer-centric, with broad-based manufacturing capabilities that can accommodate the most challenging requirements. See our video to learn more.
Read More »