Supporting Windows 7 OS, XVL Web Master v8.2 allows automated processing of 3D data with integrated mBOMs, sBOMs, process and work instructions, illustrations, and animations. These are arranged onto pre-defined templates and delivered in HTML files that can be used across intra- or internet for use downstream. Program supports SVG illustrations using Lattice3D SVG Viewer in HTML display, and has...
Read More »
ITMS® WebClient and Simply Deposit® applications include Apply Payments module that allows users to automatically update accounts receivable records in accounting systems, such as QuickBooks®, with electronic check deposits. Once checks have been scanned and electronically deposited, user can engage feature to automatically apply individual checks to appropriate invoice or receivable in...
Read More »
Stratus gives SMBs flexible, turn-key solution for adding BlackBerry® Enterprise Server v5.0, BlackBerry Enterprise Server Express, and enhanced services to their mobile workforce. Able to be remotely managed and supported, pre-configured solution is based on rental model and scales to meet demands. It keeps corporate e-mail, contacts, and calendars securely in-house and comes with all necessary...
Read More »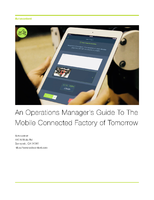 This white paper provides an overview of mobile technology for managing your manufacturing facility, while also discussing the advantages of being an early adopter.
Read More »
Geomagic Studio 12 first to offer parametric exchange for top 5 MCAD packages; Geomagic Qualify 12 introduces 3D PDF for quality inspection reports RESEARCH TRIANGLE PARK, N.C., - Geomagic announces new versions of its flagship 3D software for reverse engineering and quality inspection: Geomagic Studio 12 and Geomagic Qualify 12. The new releases bring unparalleled ease of use to the market for...
Read More »
Updated version of the DevExpress WPF Data Grid introduces key new features for C# and VB developers using Microsoft's Visual Studio 2010. Glendale, CA - DevExpress.com is proud to announce an update to its WPF Data Grid and Data Editing Control Library...designed and optimized for Visual Studio 2010 and the Windows Presentation Foundation. With the release of DXGrid v2010, vol 1, DevExpress...
Read More »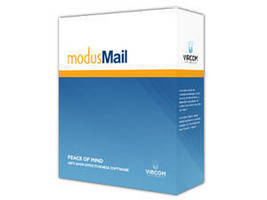 Montreal, Canada, - Vircom's modusGate(tm), an Email Security gateway software for Exchange mail servers, receives the Silver award from MSExchange.org's independent reviewer J. Peter Bruzzese. Triple MCSE, ActiveDirectory and Exchange specialist, J. Peter Bruzzese, reviewed modusGate(tm) in a virtualized environment connected to a Microsoft(r) Exchange 2010 Server. He was immediately impressed...
Read More »
SMART FPS LXF programmable, automated fuel polishing and transfer system removes sludge, water, and biological contaminants from fuel tanks. Designed for marine and emergency generator industry, it combines fuel conditioning, filtration, and separation. System operation is monitored and controlled by SFC-55 Smart Filtration Controller, which communicates with vessel monitoring system or BMS and...
Read More »
Power Xpert® Reporting v2 offers several reports that help facility, IT, and energy managers measure data center efficiency, greenhouse gas emissions, and utility usage. Specifically, solution aggregates power and energy data into standard report formats that allow managers to identify and implement energy- and cost-saving opportunities. Data center efficiency reporting tool lets users measure...
Read More »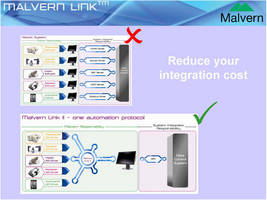 Using OPC protocol, Malvern Link II facilitates integration of analytical devices with expert control systems in manufacturing processes. Singular interface is provided for remote control and reporting, while building-block concept allows multiple and unlimited configuration of automation devices and analyzers. Fully compliant with pharmaceutical industry requirements, OPC-standardized software...
Read More »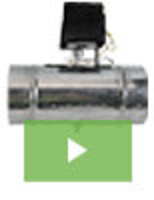 Alan Manufacturing has a long history of developing innovative solutions for HVAC applications. With over 1,000 product designs under our belt, we have gained a reputation as the go-to source for HVAC dampers, hardware, duct supports, zone control systems, and much more. Adding to this extensive list of achievements we now announce the release of our new line of Fresh Air Intake products. Designed to meet ASHRAE 62.2 standards, they are the most robust and high-performance product of their kind. See our video to learn more.
Read More »