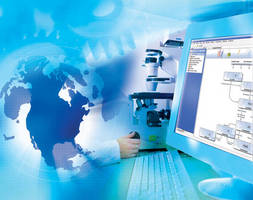 PHILADELPHIA (January 28, 2011) - Thermo Fisher Scientific Inc., the world leader in serving science, will showcase its new informatics offerings within booth #2835 at PITTCON-® 2011, being held from March 13-18 at the Georgia World Congress Center in Atlanta. The significant and innovative advances in the new laboratory information management system (LIMS) solutions facilitate compliance with...
Read More »
Provides reliable, high-performance connectivity for students and faculty PALO ALTO, Calif., Jan. 27, 2011 - HP today announced that the University of New Mexico (UNM) has improved its network infrastructure performance and flexibility while cutting upgrade costs in half by implementing HP Networking solutions. Part of HP's Converged Infrastructure portfolio, which integrates data center...
Read More »
LONDON, January 27, 2011 -- Business Control Solutions, a leading provider of financial governance, risk and control software to the banking and financial services markets, today announced that following a highly competitive evaluation and tender process a leading UK-based financial services group has selected BCS Integrity(TM) to standardise and centralise group-wide balance sheet control. The...
Read More »
Premier Products LocatePC and AmIHackerProof Available for Purchase ATLANTA, Jan. 27, 2011 -- LIGATT Security International (LSI), (Pink Sheets: LGTT) a cyber security company, today announced that the company's two premiere products, LocatePC and AmIHackerProof, are now being sold on Buy.com. In a story reported by newjerseynewsroom.com, the Plainfield, NJ public school system reported that...
Read More »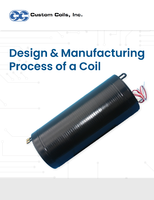 Because the design and manufacturing of electromagnets are critical to the successful operation of the application, it's important to spend time defining your requirements before purchasing coils for an application. This eBook will guide you through the process of evaluating the application's constraints, identifying the needed specifications, and collaborating with a manufacturer to develop an appropriate coil solution for the application.
Read More »
NATICK, Mass. - Nasuni-®, creator of the storage industry's leading cloud storage gateway, today announced that the Nasuni filer has been named as a finalist for Storage Product of the Year award in the Storage Management Tools category by Storage Magazine and SearchStorage.com editors. Some of the other finalists included DataCore, Rackspace, Quantum and Quest. The Nasuni Filer, a virtual...
Read More »
Only Autonomy Delivers Comprehensive Suite for Social Media that Spans Sentiment Analysis, Compliance, and eDiscovery NEW YORK, - LegalTech - Autonomy Corporation plc(LSE: AU. or AU.L), a global leader in infrastructure software for the enterprise, today announced new capabilities for identifying, preserving, and collecting social media for eDiscovery. These capabilities are a component of...
Read More »
Brings Seamless Integration to Company's AccessMyDevice Service; Adds SDK Enhancements and Modbus Protocol Support Lantronix (NASDAQ: LTRX), a leading global provider of smart connectivity solutions that enable access to any device, anywhere, anytime, today released the next generation of its Evolution Operating System (OS). Evolution OS 5.2 brings open standards, extensible technologies and...
Read More »
Company Moves into its First Green Office in Asia-Pacific; Autodesk Revit Portfolio Used in Design of Space SAN FRANCISCO - Autodesk, Inc. (NASDAQ:ADSK) showed its commitment to environmentally responsible real estate choices at its first Sustainability Summit, by announcing plans to move into its first green office space in Asia-Pacific. The company's 56,000 square feet of leased office space in...
Read More »
Leading Global Law Firms Chose Autonomy iManage WorkSite and Universal Search for its Unmatched Scalability and Performance NEW YORK - LegalTech - Autonomy Corporation plc (LSE: AU. or AU.L), a global leader in infrastructure software for the enterprise, today announced that its iManage WorkSite and Universal Search solutions for law firms continue to extend market-leadership with several major...
Read More »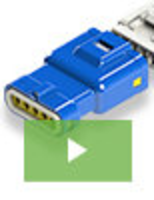 EDAC's new line of IP67 waterproof plug and socket connectors represent the cutting edge of waterproof connection technology. Part of the 560 and 572 series of connectors, they utilize innovative design concepts to deliver a level of performance and value that is unmatched in the industry. See our video to learn more.
Read More »