ArchiCAD STAR(T) Edition 2011, based on GRAPHISOFT's ArchiCAD v14 Virtual Building technology, enables customers to create virtual building model and efficiently manage and share all project data. Able to automatically produce all of project's documentation on-demand, software integrates features such as partial structure display and oriented views. It also includes shadows in Open GL, ruler,...
Read More »
Advanced Design System 2011 Momentum has power integrity solution that solves integrity problems complicated by heavily perforated power and ground planes on PCBs. Integrated signal integrity/power integrity analyzer provides electromagnetic simulation setup wizard and automatic test-bench generator for SI/PI circuit simulations. Accurate into multi-gigahertz range, product also models wire...
Read More »
eXtreme Application Platform (XAP) v8.0 delivers scalability across entire stack, from data to application. XAP provides in-memory solution for high-speed processing of extreme transactional loads. Same Data, Any API feature supports Memcached, JPA, JMS, document, and native object-oriented API interfaces so users can access data regardless of API being used. Organizations can use product to...
Read More »
Interoperable e-mail messaging service launched with new version of Microsoft HealthVault enables physicians to share patient health information electronically. REDMOND, Wash. - During a Health & Human Services event in D.C. today, Microsoft Corp. announced new encrypted e-mail functionality for Microsoft HealthVault, which allows clinical partner solutions to send messages to patients based on...
Read More »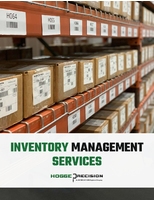 This white paper provides an overview into the benefits, approaches and considerations for inventory management services.
Read More »
Provides reliable, high-performance connectivity for students and faculty PALO ALTO, Calif., Jan. 27, 2011 - HP today announced that the University of New Mexico (UNM) has improved its network infrastructure performance and flexibility while cutting upgrade costs in half by implementing HP Networking solutions. Part of HP's Converged Infrastructure portfolio, which integrates data center...
Read More »
LONDON, January 27, 2011 -- Business Control Solutions, a leading provider of financial governance, risk and control software to the banking and financial services markets, today announced that following a highly competitive evaluation and tender process a leading UK-based financial services group has selected BCS Integrity(TM) to standardise and centralise group-wide balance sheet control. The...
Read More »
Premier Products LocatePC and AmIHackerProof Available for Purchase ATLANTA, Jan. 27, 2011 -- LIGATT Security International (LSI), (Pink Sheets: LGTT) a cyber security company, today announced that the company's two premiere products, LocatePC and AmIHackerProof, are now being sold on Buy.com. In a story reported by newjerseynewsroom.com, the Plainfield, NJ public school system reported that...
Read More »
NATICK, Mass. - Nasuni-®, creator of the storage industry's leading cloud storage gateway, today announced that the Nasuni filer has been named as a finalist for Storage Product of the Year award in the Storage Management Tools category by Storage Magazine and SearchStorage.com editors. Some of the other finalists included DataCore, Rackspace, Quantum and Quest. The Nasuni Filer, a virtual...
Read More »
Key decision factor was Apriso's ability to deliver the necessary visibility, control and synchronization to incorporate advanced materials and lean concepts into manufacturing processes LONG BEACH, CA - Apriso, a leading provider of software solutions for sustained manufacturing operational excellence, today announced that Bombardier Aerospace, a world-leading manufacturer of innovative...
Read More »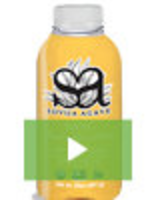 Come Alive Organics distributes all-natural, proprietary flavored agave for the food and beverage industry while helping children across the globe. Learn more about our agave products and our one sweet cause in this video and two-page PDF.
Read More »