Measuring 14 in. wide, Smartwinder-XL is designed for slitting and traverse winding materials that require minimum product backbend and lateral movement. Computerized system includes 2-position cantilevered unwind for supply rolls to 48 in. OD with auto edge guide and programmable tension control. Each of 16 cantilevered traverse winding positions accommodates spools up to 20 in. W x 25 in. OD....
Read More »
ASG Medical Systems, LLC remains in the forefront of the Medical Device Industry technology with its introduction of 4 NEW MACHINES: 1.) our Advanced Guidewire Feeder (AGF) with in-line cutter, 2.) our Accu-Test High Voltage Catheter Fault Detector*, 3.) our Center Pick Feeder (CPF), and 4.) our all-in-one Cut-Slit-Flare (CSF). (*The Catheter fault detector is made in Partnership w/ The Clinton...
Read More »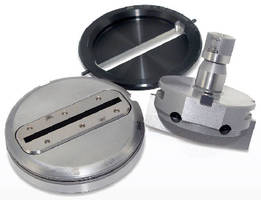 Utilizing wear-resistant M4PM(TM) tool steel for extended tool life, fully OEM-compatible Mate LongLife(TM) includes rectangle and oval punch inserts that come in 5 standard inch and metric sizes. Insert punch holder options include one with integral alignment ring and another requiring heavy-duty alignment ring. Die inserts, made from M4PM high-speed steel, come in 5 inch and metric sizes and 11...
Read More »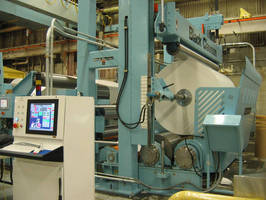 December 2, 2008 (Fulton, N.Y.) - A recent installation and commissioning of a new Modulant slitter winder by Davis-Standard, LLC proved successful in limiting the customer's downtime while significantly improving roll quality. The winder, which is being used by the customer for manufacturing extrusion coated materials for the fluid packaging industry, was installed and commissioned 22 hours...
Read More »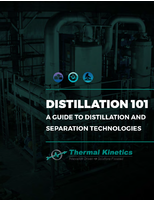 Distillation is a separation unit operation that involves multiple countercurrent-stage steps, separating two or more volatile components. This results in the contact of liquid and vapor most generally in counterflow. Distillation 101: A Guide to Distillation and Separation Technologies provides an in-depth look at everything you need to know about distillation, including: Design procedures Equipment components Applications
Read More »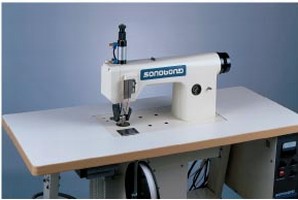 These cost-effective units bond, slit, trim, seal, and decorate synthetic materials in one quick pass-without using consumables or wasteful by-products. WEST CHESTER, Pennsylvania, October 24, 2008-Sonobond Ultrasonics announced today that there continues to be strong demand for its bonding equipment in a wide variety of specialty textile assembly applications. According to company...
Read More »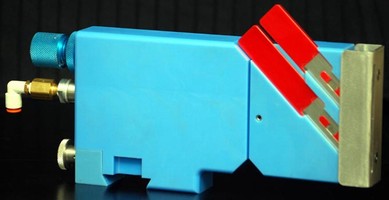 Designed to slit as narrow as 1.5 in., model DRS features completely guarded dual blades that, retracted or extended, reduce chance of operator injury. Because blades are held in place magnetically, either of them can be installed or removed without tools. They can also be changed without interrupting slitting process. Slitter mounts on standard dovetail bar, allowing retrofit to non-Parkinson...
Read More »
The Business Area - Flexible Materials of Bobst Group presented its latest technologies for converting plastic film and other flexible materials at the K'2007 Intl. Plastics Trade Fair in Dusseldorf, Germany from 24th to 31st October. This included the official launch of the new, compact TITAN ER610 Eco-logical Slitter Rewinder which was demonstrated live throughout the event and which generated...
Read More »
Designed to handle range of tablock case types, Slitter/Sealer features continuous motion design suitable for food and beverage industries. Pitch adjustment employs servo motors and variable drive controls to ensure precise timing and eliminate operator error, while infeed design provides positive product timing. Able to achieve speeds of more than 100 cases/min, machine features stainless steel...
Read More »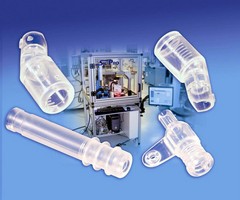 See Live Demo At Medical Design & Manufacturing Show October 17-18 At Booth #2313 Delano, Minnesota: Robotic slitting of molded silicone components such as introducer and hemostasis valves is now available from Sil-Pro(TM) Silicone Professionals. Sil-Pro's automated slitting capabilities allow for more repeatable, higher quality parts with less scrap and lower fallout than manual slitting...
Read More »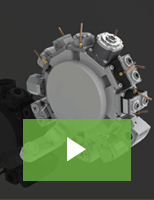 Von Ruden's driven tools are designed to each specific machine in order to maximize performance. All of our tools are performance tested and made in the USA per ISO 9001:2015 standards. Check out our video to learn more.
Read More »