Woonsocket, RI –Parkinson Technologies will be proudly exhibiting its new Dusenbery-® Converting Systems Model Genesis 700SL center-driven duplex slitter/rewinder at ICE USA 2013 in Orlando, Florida. The exhibit will highlight the Model 700's latest feature, a shaftless unwind. In addition, Parkinson Technologies personnel will be conducting slitting demonstrations throughout the show, which...
Read More »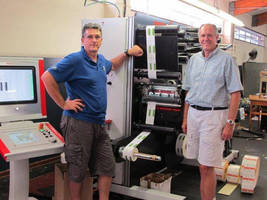 Installation led by ROTOCON, representing ROTOCONTROL in South Africa CAPE TOWN, South Africa-  - ROTOCON today announced the successful installation of a ROTOCONTROL RSC slitter/rewinder 340mm web width finishing machine equipped with die station and a Nikka Research ALIS inspection system at Noelex Labels, a South African converter. The installation was led by ROTOCON, representing ROTOCONTROL...
Read More »
West Palm Beach, FL - ASG Medical Systems will bring its CSF (Cut-Slit-Flare) machine to MEDTEC Europe for the first time. An advancement of the industry-standard 202L, the CSF is the only automated machine to feature all-in-one operation for cutting, slitting, and flaring thermoplastic tubing. Features: Four operating modes: Cut, Cut-and-Slit, Cut-and-Flare, and Cut-Slit-Flare Thermal and...
Read More »
The JJM is a flexible, high speed, utility slitter/rewinder that is an excellent choice for a variety of converting applications. The machine is ideal for all types of POS rolls, engineering rolls, counter rolls and a variety of other products. It has been carefully designed for quick and efficient changeovers. The JJM uses many features already found on Jennerjahn's popular JJS and JJF machines....
Read More »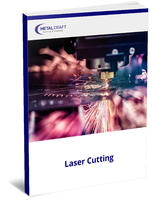 In this eBook, you'll learn more about how laser cutting works, as well as the benefits and applications
Read More »
The Business Area - Flexible Materials of Bobst Group presented its latest technologies for converting plastic film and other flexible materials at the K'2007 Intl. Plastics Trade Fair in Dusseldorf, Germany from 24th to 31st October. This included the official launch of the new, compact TITAN ER610 Eco-logical Slitter Rewinder which was demonstrated live throughout the event and which generated...
Read More »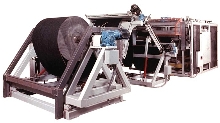 Roll-Fed System slits and sheets rolls of material weighing up to 8,000 lb. Material is slit, accumulated through controlled gravity loops to restrict material stretch, and cut using gap shear cutter. Gripper stacker grabs sheets and stacks them for use. Operator needs only to load roll, adjust sheet length and slit width, and unload stacks of finished material for next processing operation.
Read More »

Next Generation(R) Power Belt Slitter is free standing, hydraulically operated, and self-contained. Rewind assemblies at in-feed and out-feed can be engaged or disengaged to facilitate winding, loading, and unloading. ACME screw-scissor lift system lifts rolls up to 50,000 lbs. Knife holders allow use of 5/8 and 3/4 in. Hyde-type blades or Stanley exacto razor blades. High-speed capability of 250...
Read More »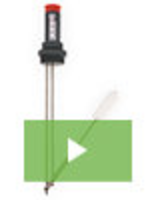 Krueger Sentry Gauge, a leader in chemical sight gauges, now offers the ultimate in aggressive liquid storage monitoring devices. From sulfuric and hydrochloric acid to bleach, and acetone, our products are designed with robust features that deliver a long and trouble-free service life. See our video to learn all about this new and innovative line of sight gauges.
Read More »