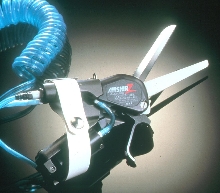 Airshirz® Pneumatic Scissors provide clean, accurate cutting, snipping, and trimming of metals, composite materials, and other product. Units utilize 80 to 120 psi plant air, and are available in 2 grip designs: 2-finger grip and larger finger loop style. Both designs include automatic spring-return action and pneumatic operation to give users complete control over cutting action. Airshirz...
Read More »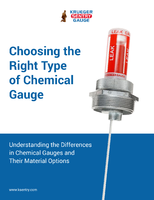 Understanding the Differences in Chemical Gauges and Their Material Options
Read More »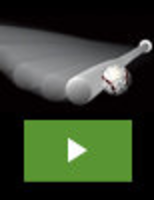 Our goal is to help every athlete derive maximum enjoyment from their sport and become a better player. We offer a line of innovative training tools that combine cutting-edge technology and out of the box thinking to deliver an unbeatable competitive advantage. The Vector® Sports Training Ball is just another example of our commitment to innovation. To learn how the Vector® is helping ballplayers everywhere, see our video.
Read More »