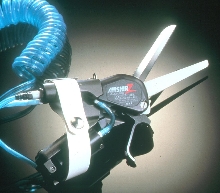 Airshirz® Pneumatic Scissors provide clean, accurate cutting, snipping, and trimming of metals, composite materials, and other product. Units utilize 80 to 120 psi plant air, and are available in 2 grip designs: 2-finger grip and larger finger loop style. Both designs include automatic spring-return action and pneumatic operation to give users complete control over cutting action. Airshirz...
Read More »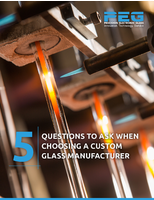 Due to the inherent complexity of glass fabrication, many professionals seeking glass services know exactly what kind of part is needed, but are unclear on the intricacies of the actual manufacturing process. PEG's exclusive guide is designed to help professionals navigate the custom glass manufacturing process with valuable information.
Read More »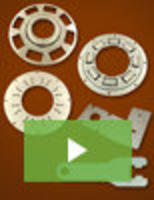 PDS is an established leader in progressive die stamping, with a reputation for providing precision and value that dates back more than half a century. Through extensive capabilities and a staff of seasoned professionals, we set the standard for quality, delivering flexible services that can meet the needs of the most challenging requirements. See our video to learn more.
Read More »