(24.06.2008) Elan, a subsidiary of the Schmersal Group, introduces a new range of control devices and indicator lights for the 22.3 mm industrial standard, which is suitable for use in potentially explosive dust and/or gas atmospheres. The programme meets the requirements of the ATEX Directive 94/9/EC and can be used in much more fields than just the chemical industry, which is usually associated...
Read More »
Carlo Gavazzi is proud to announce the release of our new line of high quality, affordable pilot devices, including: Push Buttons (illuminated and non-illuminated) Buzzers (illuminated and non-illuminated) Emergency Stop Buttons Selector Switches LED Pilot Lights The push buttons and switches are available in 22mm and 30mm hole sizes, and a wide variety of colors. Contact blocks (of which there...
Read More »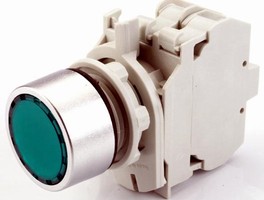 These industrial-rated, oil- and water-tight pushbuttons from Switches Plus give you heavy duty switching action with a choice of contacts, momentary or maintained actions, lens colors and shapes, and 22.5 mm front or rear mounting. When you want to light up your switching equipment, 44 Series illuminated pushbuttons provide bright illumination. Non-illuminated models feature a matching flush...
Read More »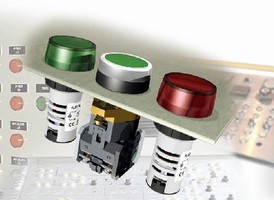 Available in 22 and 30 mm hole sizes, Push Buttons come in illuminated and non-illuminated models with flush, extended, or mushroom type heads. Selector switches are available in short and long handle versions, with 7 different switch action configurations, while emergency stop mushroom buttons come in 40 mm and 60 mm diameters. Offered in 5 LED colors, pilot lights feature 5 lens options and 8...
Read More »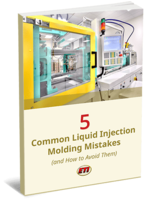 This guide offers insights about steering clear of common LIM problems and maximizing your project's efficiency.
Read More »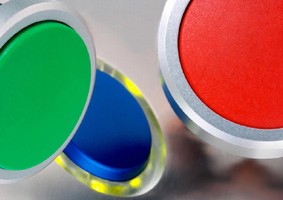 Available up to IP67 for protection against dirt and moisture ingress, Large-Headed Pushbuttons address hazards associated with industrial tasks, enabling operators to work in safe conditions. Large surface area can be activated by palm or fist and produces tactile feedback even when activated at edge. With flush-mounting, tamper-proof units will resist abusive operation. Models range from 22.5...
Read More »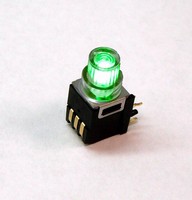 Manufactured with gold plated contacts, Model TL1290 has through-hole termination and blue, red, green, and yellow LEDs. It features electrical life of 25,000 cycles, 500 -
Read More »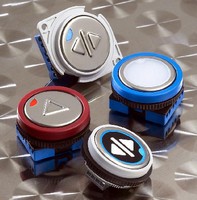 Rated 50 mA at 12 Vdc and 5 A at 12 Vdc, ADA-compliant LPI Series features gold or silver contacts, 35 mm diameter actuator, and actuation force of less than 1 lb. Switches offer choice of 9 bezel colors, 5 LED colors, and illumination in dot or light-ring configuration. LEDs come in 6, 12, and 15 V. Available in single and double throw configurations with NO and NO/NC contacts, switches are...
Read More »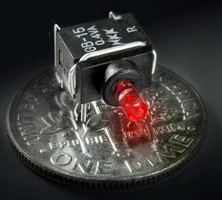 Available with red, green, or amber LED illumination, GB Series features completely sealed body construction to prevent contact contamination, and also allows for automated soldering and cleaning. Insert-molded terminals lock out flux, solvents, and other contaminants, ensuring mechanical/electrical life of 50,000 operations. Offered in SPDT momentary circuit configuration with straight, right...
Read More »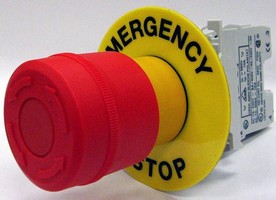 DEPENDABLE EMERGENCY STOP SWITCHES PROVIDE POSITIVE SHUTDOWN OF ELECTRICAL EQUIPMENT Emergency situations call for fast, reliable action to assure safety and avoid costly mishaps. When you need to stop a machine, a process, or a piece of equipment quickly, you want to shut it down fast. Switches Plus rugged 44 Series emergency stop switches give you rapid, positive response. Several models add...
Read More »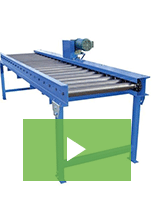 A-Plus Warehouse carries a wide selection of commercial and industrial material handling equipment at affordable prices. Check out the video to learn more.
Read More »