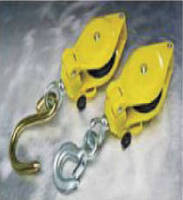 Weighing just over 1.5 lb each, Campbell® hand line blocks afford utility personnel accelerated means of getting down from working heights. Fiberglass construction gives products working load limit of half ton with 3:1 design factor. To further accelerate process of getting lines up and workers down, product features smooth rolling, permanently lubricated, 3 in. sheave that can run up to...
Read More »
Alternator Decoupler Pulley Reduces Noise and Vibration; Synchronizes Belt Drive System for Improved Vehicle Performance. DENVER, CO - Gates Corporation today announced the availability of Gates Alternator Decoupler Pulleys (ADP) for the Automotive Aftermarket that will allow technicians to repair vehicles equipped with these unique pulleys. Replacing the pulley eliminates the need to replace the...
Read More »
ONDRIVES GEARS FORWARD A commercial and precision gear range is the latest addition to Ondrives' extensive product portfolio, further enhancing their newly launched power transmission series, states Marketing Manager, Amanda Laughton. The array of products offered broadly consists of bevel gears, worms & wheels, anti-backlash wormwheels, internal gears, anti-backlash gears, both parallel &...
Read More »
POBCO manufactures Plastic & Wood Conveyor Components, many of which are designed to reduce friction between moving equipment parts. We offer several new and improved extruded, molded and machined products. Two of these are highlighted here. PLASTIC NECK GUIDES are used on bottle conveyors to reduce friction and static electricity on pet bottles as they are being conveyed at rapid speeds on air...
Read More »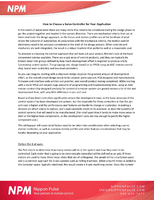 Choosing the best controller for your specific application is of the utmost importance. This white paper offers an overview of feature and motion profile considerations.
Read More »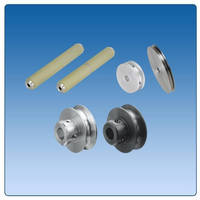 Expanded selection of styles and configuration options provides machine and motion system designers with more choices than ever before October 19, 2009 (Schaumburg, IL) Misumi USA, Inc., a subsidiary of Misumi Corporation, part of Misumi Group, Inc. (Tokyo: 9962) announces the expansion of product offerings across two of its mechanical component categories: Timing Pulleys, Belts and Mechanical...
Read More »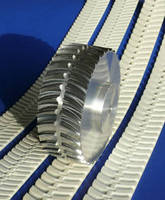 ARC-POWER Technology represents state of the art" timing belt tooth design for outstanding performance due to circular force distribution leading to extreme low friction during tooth engagement. ARC-POWER polyurethane timing belts come in AT10 and AT15 tooth profile, are steel or stainless steel reinforced and are available in open ended and welded or truly endless. Belt widths are available from...
Read More »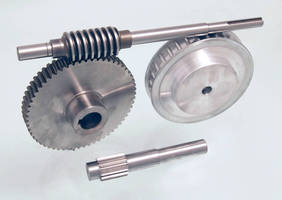 Ondrives Ltd has branched out into commercial power transmission parts, making their product range even bigger than ever before. The ever-favourite precision mechanical components are still available with a new precision gear range also introduced. In summary, the commercial power transmission range includes all of the following as standard - toothed bar stock, pulleys & belts (guides &...
Read More »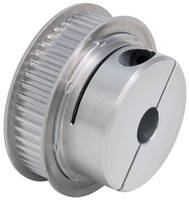 Suited for used with 50-1,000 W motors, depending on size of pulley/belt chosen, synchronous belt drives and pulleys are available from 1.5-3 mm pitch with belt widths of 3-9 mm as standard. Pulleys are zero backlash and belts in sizes 1.5-2 mm are offered with special coating, which ensures low particle generation and that rubber powder is not spread. Bore and keyway modifications are also...
Read More »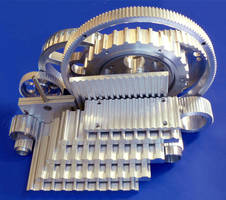 March 25, 2009 Timing Belt Pulleys - Flat Belt Pulleys - Idlers - Tensioners - Clamps - Tensioning Clamps Metal Parts" made to order in less than 1 week !!! BRECOflex Co., L.L.C., the market leader in polyurethane timing belts, is proud to introduce a break through in regard to the lead time for "Metal Parts" for the timing belt industry. Made to order Timing Pulleys, flat Pulleys and Idlers, as...
Read More »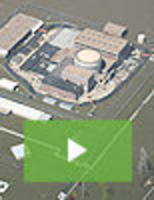 Aqua Dam is the ultimate solution for large-scale water control projects. It combines lightweight, large size, and portability all in one innovative product. To learn more about the uses, and applications of Aqua Dam, or to see it in action, check out our new video to get all the details.
Read More »