Suited for automotive aftermarket applications and sports equipment, ChromaFlair Light Interference Pigments with ChromaFlair® ColorShift Glitter give paints, coatings, plastics, textiles, and packaging ability to exhibit wide range of hues when viewed from different angles. Unlike standard glitter products, flake can be sanded, allowing for spot repairs on final product. Pigment is...
Read More »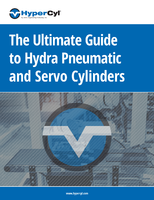 This white paper provides a guide to hydra pneumatic and servo cylinders.
Read More »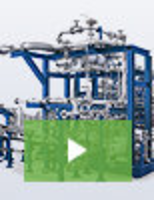 Aerzen is firmly established as a global leader in compressed air, gas, and vacuum solutions. Our reputation as an industry leader is built on consistently delivering innovative products that are at the cutting edge of technology. To learn about the industries finest blowers and oil-free and oil-injected screw compressors, see our video.
Read More »