VISTA, Calif. - Independent Energy Solutions, Inc. (IES), a leading solar energy development and construction firm, today announced completion and "powering-up" of a 213 kW (dc) solar electric (photovoltaic) carport / shade structure installation at the Marine Corps Air Ground Combat Center in 29 Palms, California. The large-scale system is capable of generating about 312,000 kilowatt-hours of...
Read More »
SAN FRANCISCO - Intersolar Conference - PierTech Systems and PV Racking come together to give you a GREEN construction solution for Solar Racking ground mounts. This Innovative partnership combines the PierTech Helical System, an "Instant Foundation Solution," and the PV Racking "No Clamps" Racking System, to offer a complete foundation solution for solar installers. PierTech's patented helical...
Read More »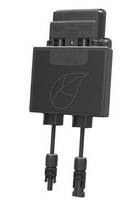 SILICON VALLEY, Calif. and PORTLAND, Tenn. - Shoals Technologies Group and Tigo Energy® announced today the launch of smart module products designed to increase the power output efficiency of solar photovoltaic (PV) installations. Under the agreement, the Tigo Energy Maximizer® Solution will be incorporated into the Shoals Technologies MultiLink(TM) Junction Box product line. The MultiLink...
Read More »
Company ships 54.8 MW of Virtus wafers and 20 MW of Virtus modules in June 2011 Achieves 900 MW of annual Virtus wafer production capacity JIASHAN, China - ReneSola Ltd ("ReneSola" or the "Company") (NYSE: SOL), a leading global manufacturer of solar products, today announced that it began shipments of its Virtus wafers and modules in June, shipping an aggregate total of approximately 54.8...
Read More »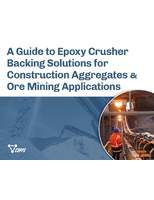 This white paper provides a guide to epoxy crusher backing solutions for construction aggregates and ore mining applications.
Read More »
KINGSTON, Ontario - SPARQ Systems Inc., an Ontario-based global provider of solar photovoltaic (PV) inverters, is pleased to announce that it has received both U.S. and Canadian certifications for its solar photovoltaic microinverter systems. The certifications qualify SPARQ to sell its products to consumer markets. SPARQ's efficient and low-cost microinverter solution produces more alternating...
Read More »
SAN DIEGO - AMETEK Programmable Power, a leader in programmable power test solutions (www.programmablepower.com), is ready to help manufacturers of photovoltaic (PV) inverters meet the rapid growth expected in the solar energy market over the next several years. According to Pike Research, a global clean energy market research and consulting firm, the demand for solar power worldwide is expected...
Read More »
Made of high molecular weight polyethylene, Renusol CS60 is designed for flat roof applications and requires no roof penetration with addition of ballast. Unit evenly spreads point load weight across roof surface, and only one CS60 is needed for every PV module. Renusol VS, intended for pitched roofs, includes pre-assembled clamps, fastener-free splice connectors, and slide-free L-feet....
Read More »
GILBERT, Ariz. - SnapNRack(TM) and Bryce Fastener Inc. team up and deploy anti-theft racking mounts for ground mount project in Hawaii. Solar theft is a concern for all players involved in the solar industry. In order to generate higher financial return for project developers, owners, and financiers preventing theft is imperative. Finding a security solution that will remain steadfast for 25-30...
Read More »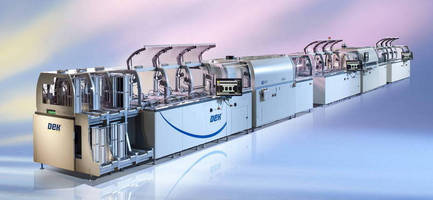 In its inaugural showing at Intersolar North America, DEK Solar will share its vast cell metallization expertise with event delegates, illustrating why the company is leading the pack in photovoltaic imaging technology. From July 12 through 14 in the West Hall of San Francisco, California's Moscone Center, DEK Solar will provide an interactive experience for solar specialists seeking the most...
Read More »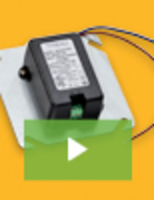 Triad Magnetics is an established leader in power supply innovation, offering product lines that span a wide range of diverse industries and applications. Adding to their long list of successful product launches, Triad announces the release of the new cutting-edge JSU Series of power supplies. To learn about all of its advantages and advanced features, see our video.
Read More »