Measuring 21.75 x 13.75 x 8.99 in., Model PSC100 features padded dividers, Velcro sub-dividers, and crushproof lid with interior sleeve that secures laptops from 13-17 in. Exterior is injection-molded with polypropylene copolymer resin, making case waterproof, submersible, dust-tight, and resistant to corrosion and severe impact. ATA-approved, mobile airline carry-on case additionally includes...
Read More »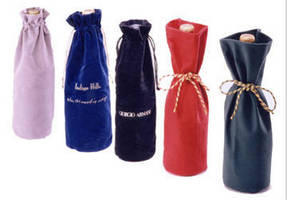 Designed for high-end packaging or point-of-purchase branding, Bottle Packaging Bags are available in wide range of colors, fabrics, designs, and finishes. Some examples include green flannel wine bottle bag with matching green/gold twisted cord, purple flannel bottle bag embroidered with gold, and rectangular bottle bag. In addition to liquor industry, bags are suited for beverage, water, or any...
Read More »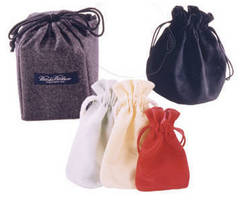 Flannel bags and pouches, available in many shapes and colors, can be custom-made to accommodate presentation and gift packaging needs. Drawstring flap, zipper, or other custom closures are offered in addition to colors that reflect branding and identity. Range of logo and graphic printing or embroidery options are also available. Specific products include Silverpak flannel, which is formulated...
Read More »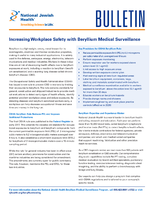 To learn more about how you can develop a workplace safety plan that follows OSHA regulations and fits your company's specific needs, download now.
Read More »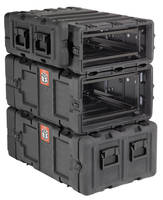 Torrance, CA - June 16, 2009 - Following the acquisition of Hardigg Industries (December 23, 2008), Pelican(TM) Products, the global leader in the design and manufacture of advanced lighting systems and nearly indestructible cases, announced today that they now offer both injection and rotationally molded cases. The offering establishes the company as the global market leader in ruggedized...
Read More »
Designed for HP iPAQ 600 Series Business Navigator smartphone, Defender Series(TM) Case features 3 layers consisting of thermal formed protective clear membrane for protection against scratches and dust, high-impact polycarbonate shell, and silicon skin that absorbs shock. Case includes holster-style swivel belt clip and acoustic vents for clear sound transmission. It allows access to all...
Read More »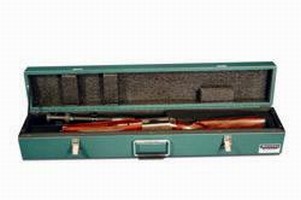 Configured for 1 gun plus 1, 2, 3, or 4 barrels as well as 2 gun plus 2 or 3 barrels, Blaser Compact Carrying Cases are constructed with .063 premium aircraft quality aluminum and accommodate barrels with scopes attached. Motor-style cases have spring-loaded handle and are powder coated in Blaser Green. Mil-Spec Santoprene Gasket protects contents from dirt, dust, and moisture. Stock compartment...
Read More »
Allowing interaction with navigation keys, I/O ports, camera, and webcam, OtterBox 1990 11.5 oz case safeguards Samsung Q1 Ultra and Q1 Ultra Premium UMPCs from drops by offering 3 layers of protection. Layer 1 is thermal formed protective clear membrane that slides on to safeguard screen and keys from scratches, dirt, and dust, while layer 2 is high-impact polycarbonate shell that snaps together...
Read More »
Available in 4 sizes ranging from 2.72 x 4.92 in. up to 8.27 x 10.16 in., IA Series portable aluminum instrument case is 12.93 in. deep. Adjustable locking aluminum and plastic handle has 2 connection points for stability, and can be used for multi-positional carrying or bench-top use. Series features 4 scuff-resistant anti-skid feet, 2 of which have foldable bails. Case allows dissipation of...
Read More »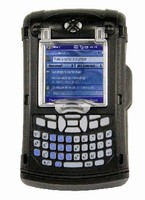 Designed to accommodate Palm® Treo(TM) 680, 750, and 755p smartphones, OtterBox 1921 shields from water, dust, and drops while enabling interaction with keypad, touch screen, volume, and program buttons. Case is composed of polycarbonate/ABS and rubber overmolding for grip and drop protection. Rigid screen cover protects LCD and flips up for interactive use. Case enables use of camera...
Read More »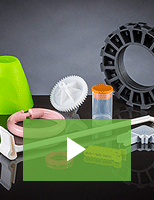 The Rodon Group is a proven leader in high-volume, close tolerance injection molding. We offer globally competitive, innovative manufacturing solutions for a broad range of industries. Check out our video to learn more.
Read More »