Sterling Contract Packaging of Spartanburg, South Carolina has added a fully automatic plastic tube filling and sealing machine to their operation. With average run rates of approximately 25 tubes per minute, this operation will allow Sterling CPI to have complete control of the process and provide a higher quality product to their customers. Installed in late 2010, the tube filling and sealing...
Read More »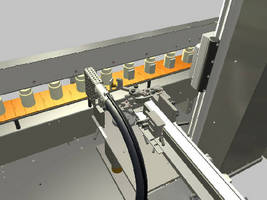 Designed to attach outserts to round, square, and rectangular pharmaceutical containers, Model 277 Auto-Sert Outsert Applicator handles outserts from 0.875-2.5 in. wide, 1.125-4 in. high, and up to 1.5 in. thick at speeds up to 220 bottles/min. Vacuum cup at end of rotating arm moves into hopper to ensure outsert is securely held, while pivoting arm rotates to deliver outsert to container....
Read More »
Featuring modular structure, Megamat RS has interchangeable carrier design and automatic chain tensioning system that minimizes stretching and wear. Standard C3000 control system offers drive and view feature, allowing unit to run without warehouse management system. Operators can push button to drive unit and view contents stored in unit as it rotates past pick window. For operations requiring...
Read More »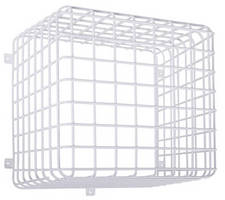 Comprised of 9-gauge steel wire coated with corrosion-resistant, white polyester, Wire Guard Damage Stopper® (STI-9730) protects sensitive equipment against vandalism and accidental damage. It measures approximately 12 x 12 x 12 in. and installs with provided screws and anchors. Recommended for areas where abuse is severe or sensitive equipment must remain operational, variety of wire...
Read More »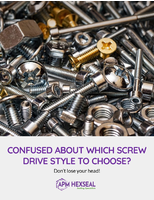 This white paper outlines the different types of screw head and drive designs.
Read More »
(Tonawanda NY) Design improvements to Oden Corporation's Servo/Fill® liquid filling machines sweeten the pot for companies filling honey, syrups, jams, and similar products like toppings, preserves, molasses, dressings, salsas and sauces. These enhanced fillers feature accurate, drip-free filling, no-tool cleanup, and the flexibility to fill a wide range of fill sizes and product...
Read More »
Designed for no-drip filling of foamy and non-foamy, low to high viscosity products, PRO/FILL 3000 Dual Lane Liquid Filler has nozzle lowering system that allows nozzles to dive into container within millimeters of container bottom with servo-controlled repeatability and accuracy. Fully automatic in-line machine, suitable for wide range of products and container sizes, also includes 2 offset...
Read More »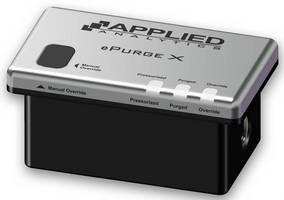 Intended for air-purging electronic enclosures, ePurge X features entirely solid-state design and uses digital mass flow sensor to monitor flow rate of purge gas through enclosure. Along with DP, flow value lets controller provide data on instrument air consumption by specifying exact demand that will keep enclosure safely pressurized without wasting extra utilities. Purge gas is compressed air,...
Read More »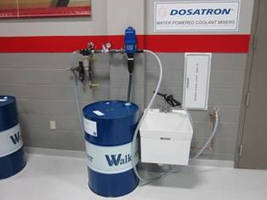 Dosatron Donates the D14MZ10 Coolant Injector to University Program CLEARWATER, Fla - Dosatron International, Inc. this month has partnered with the Hess Technical Education Center at Vincennes University (http://www.vuhtec.org) in Vincennes, Indiana by donating their D14MZ10 unit for use in the university's new technical training facility. The D14MZ10 solution was completed with a 14GPM...
Read More »
MIDLAND, MICHIGAN, USA: Dow Corning Corporation, a leading supplier of innovative silicone solutions for the textiles industry, will feature its Dow Corning® brand Silicone Textile Printing Inks at ISS Long Beach in California, USA, this January. Dow Corning is collaborating with industry leaders - including Lon Winters, M&R Equipment and Vapor Apparel - to demonstrate the proven...
Read More »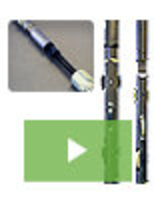 For over 35 years our Wheeled Rod Guide Couplings, have been at work in oil fields across the globe. Our products are engineered to extend the service life of sucker rods and tubing, delivering cutting-edge innovation that enhances oilfield operation, maximizes output, and enhancing overall operations. To learn about the advantages of using Wheeled Rod Guide Couplings in your wells, see our video.
Read More »