LEHIGH VALLEY, Pa., April 7, 2011 - Air Products (NYSE: APD) will showcase its portfolio of simple-to-operate food processing solutions designed to help meat processors maximize throughput at the upcoming AMI International Expo in Chicago, Ill., from April 13-16. Air Products' Freshline
Read More »
Available in 4 sizes from 148-300 mm dia as standard and with external vees, HepcoMotion® ALR rings are machined from aluminum alloy and anodized for durability. Rotary movement system suits medium precision and light load applications requiring corrosion resistance and non-magnetic environment. Available options include additional diameters and thicknesses, internal vees, gearcut rings, and...
Read More »
Buckhorn Maximizer(TM), featuring integrated pallet and lid system, enhances efficiency of light-duty dry goods shipping and storage. Able to fold flat and fit within its own footprint, one assembled unit stores up to 8 collapsed boxes. One-person assembly and breakdown takes seconds; 2 drop-down doors promote access and ergonomics; and wall assembly eliminates need for tools. Made of...
Read More »
With production rates of up to 120 pieces/min, ARF 1010/1020 offers pharmaceutically safe filling and closing of ampules and injection bottles. Unit includes 2 gassing stations, 2-position filling station, and digital flowmeter for reproduction of flame regulation to close ampules. Pivoting motion of removal grippers is towards back of machine, minimizing disturbance of laminar flow over opened...
Read More »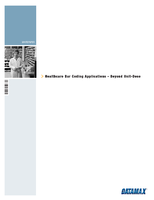 The role of bar coding as part of an automated data collection (ADC) technology system in the day-to-day operations of healthcare facilities is the focus of this white paper. It explains the reasons for the increasing interest which is driven not just by pending government regulations on patient safety and privacy, but by other factors including the increasing shortage of pharmacists and nurses, and the constant desire to cut costs. It describes how bar coding technology can address issues such as increasing billing accuracy, tracking patient files, accurately identifying lab specimens, and improving supply chain costs. Critical information about the use of bar codes in hospitals to improve patient safety by ensuring complaince to five patient rights is provided. This paper also highlights other areas beyond medication delivery where bar coding technology can increase patient safety and reduce costs for hospitals and healthcare provider facilities.
Read More »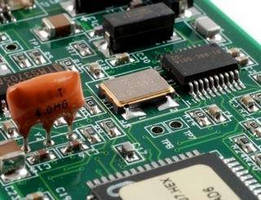 Corrosion and ESD protective ATCI packaging for electronic devices, components, and circuit cards is not affected by large temperature and humidity changes, allowing it to maintain protection abilities when shipping and storing in conditions such as airplane holds or ocean containments. Available in tubing and bags from 2-60 in. wide, and in sheets, shrouds, and rolls, contamination-free product...
Read More »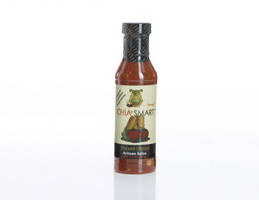 Stock Hot Fill Bottle Features Premium Glass Look While Delivering Light Weight, Reduced Breakage, and Lower Freight Costs MANCHESTER, Mich., March 31, 2011 - Simply Functional LLC, a supplier of specialty health foods, has launched its ChiaSmart® line of salsas in new 12oz ring neck PET bottles from Amcor Rigid Plastics, the world's leading producer of rigid plastic packaging. The stock hot...
Read More »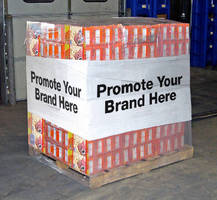 Offering alternative to hand applied stickers or labels, Logo Wrap(TM) can be applied during normal wrapping cycle, enabling manufacturers to advertise their product while on stretch wrapped pallet. Custom printed film, which is secured under layer of standard stretch film, is visible from all sides of pallet and resistant against normal wear and tear associated with load handling as well as...
Read More »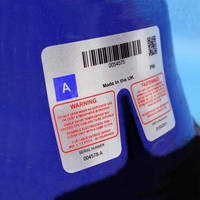 Available with preprinted corporate logos/designs, CILS-8200HD labels can be used on ejector seat components and are suited for motors, pumps, and other IP66 compliant products. They can be printed with variable data 'on-demand' from any PC and thermal transfer/laser printer. Units are manufactured to any size or shape to fit irregular shaped products. They are offered in range of durable...
Read More »
Designed as product infeed unit for horizontal flow wrappers, Intelligent Transport System (ITS) balances out product flow irregularities, creates defined spaces, and synchronizes product and film speeds. This ensures careful product transport of sensitive and non-accumulable food and confectionery products. Able to achieve max output of 1,400 products/min, compact and modular system accommodates...
Read More »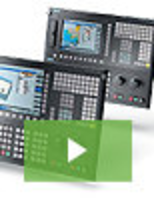 Siemens new SINUMERIK 828D ADVANCED, SINUMERIK 828D and SINUMERIK 828D BASIC sets the standard for productivity enhancements of turning and milling operations on standardized machines and simplify the automation of grinding machines. See our video to learn all about it.
Read More »