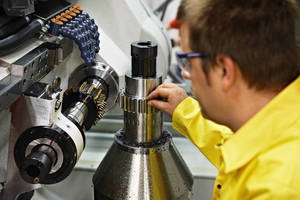 Fair Lawn, N.J. - Sandvik Coromant, the world's leading producer of cutting tools for the metalworking industry, is pleased to announce that it will be exhibiting at the 2011 Gear Expo on November 1-3 in Cincinnati, Ohio. Located in booth #827, the company will showcase a number of its new gear tooling solutions and offers, ranging from roughing, semi-finishing and finishing disc cutters,...
Read More »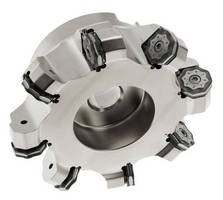 Troy, Michigan - Seco Tools will be showcasing solutions for a wide range of wind power machining applications at WINDPOWER 2011. The company will exhibit its products in booth #3308 at the event, which takes place May 22 - 25 at the Anaheim Convention Center in Anaheim, California. Visitors to Seco's booth will see the new generation Double Octomill R220.48 face milling cutter, a versatile tool...
Read More »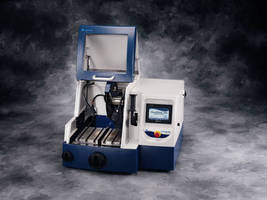 AbrasiMatic® 300 abrasive cutter features 12 in. abrasive cut-off wheel, able to section up to 4.375 in. dia sample, and 5 hp motor that powers through materials such as steel, metal, ceramic, and concrete. Measuring 34 x 27 x 23 in., unit has 2 stainless steel T-slot vice table beds and side hood door that slides open as hood is raised during sample placement. Optional X-Bed adjusts with...
Read More »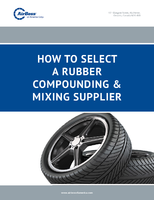 To learn more about rubber compounding and mixing, and how experienced manufacturers like AirBoss can meet your needs, download this whitepaper now.
Read More »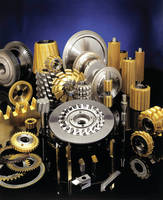 Rochester, New York - In its mission to be the industry's Total Gear Solutions Provider, Gleason will introduce a host of advanced new machines, tooling, and global customer support services at the China International Machine Tool show (CIMT) in Beijing China, April 11 - 16, 2011, covering a wide array of processes for the complete production and inspection of all types of bevel and cylindrical...
Read More »
Suited for small- to medium-sized fabricators of tube frame assemblies, MasterPipe(TM) Profiler (MPP) 2-axis, CNC pipe cutting machine is powered by Windows®-based OS and operated via touchscreen. It consolidates setup, programming, and cutting into one operation, and pre-loaded cut library optimizes pipe configuration flexibility. Capable of performing range of standard cuts, machine...
Read More »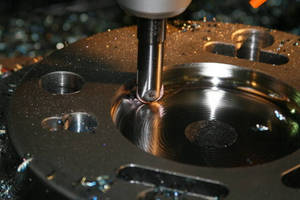 Intended for hardened steel applications when wearing out nose is of concern, Hog Nose Cutters enable 5-axis mill-like cutting with vertical machine. Each uses standard proprietary Ball Nose body and are available with coatings and grinds for ferrous and nonferrous materials. Geometry eliminates problem of zero velocity at center of insert. Standard sizes include 3/8, Â-½, 5/8, ¾, 1,...
Read More »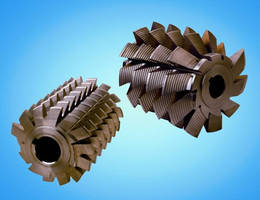 Rochester, New York, June 30, 2010. - Gleason Corporation has announced a major new investment in equipment and processes to optimize the manufacture of large module gear hobs. These cutting tools are used in the manufacture of large gears for wind energy, mining and a variety of industrial gear box applications. The Gleason Cutting Tools facility in Loves Park, Illinois (USA) is now capable of...
Read More »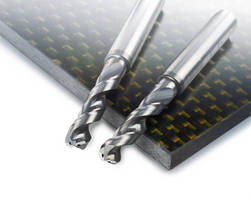 Under the theme The Road to Success Starts Here," Sandvik Coromant will be showcasing a broad range of tools at IMTS 2010. With new solutions for an incredible variety of machining applications, the company will be located in booth #W-1500 at the trade show, which is held September 13 - 18 at McCormick Place in Chicago, Illinois. To meet growing demand from the aerospace sector for reliable and...
Read More »
Rochester, New York - Wind turbine gears produced by Gleason gear production machines and cutting tools supply over 50% of the world's wind energy. That percentage is expected to increase, with introduction of a host of advanced new technologies designed to improve production, quality and cost of even the very largest wind turbine gears. Visitors to the Gleason booth at Windpower 2010 can learn...
Read More »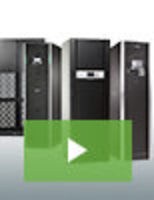 At 3Sixty Mission Critical, we specialize in maintaining the performance and uptime of our customer's mission-critical applications. Our services are comprehensive and designed to take on the entire burden of maintenance. Our "UPS as a service" is just another example of how we develop out of the box solutions to help our customers operate more efficiently; see our video to earn more.
Read More »