Suited for smaller gear milling machines, including CoroMill® 170 precision gear milling cutter, -PL geometry flank insert utilizes grade GC1030 and features positive chip breaker that minimizes unwanted cutting forces and vibration. This lends to reduced power consumption or ability to run accelerated and extended cycles. Working in steel application area, typ operations include rough...
Read More »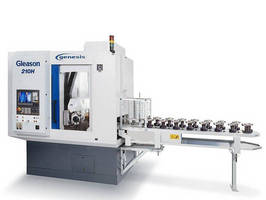 ROCHESTER, NY, USA, March 26, 2012. Gleason Corporation today announced that they have started building their highly popular Genesis series of Gear Hobbing machines at their Gleason Works (India) facility in Bangalore. The Genesis models 130H and 210H hobbers are being built for the fast-growing Indian market using the same high-precision components as with Genesis machines built in other...
Read More »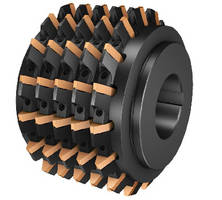 For roughing, semi-finishing, and finishing, CoroMill 176 covers gear profile sizes from 4-6. With standard carbide inserts for gear profiles according to DIN3972-2, tool is custom-made for specific profiles with addendum modification and protuberance. CoroMill 176 is registered as Quality class B in accordance with DIN3968 and uses iLock interface for precision and stability.
Read More »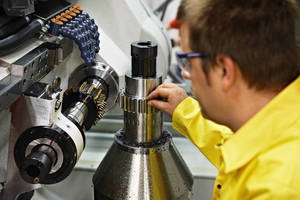 Fair Lawn, N.J. - Sandvik Coromant, the world's leading producer of cutting tools for the metalworking industry, is pleased to announce that it will be exhibiting at the 2011 Gear Expo on November 1-3 in Cincinnati, Ohio. Located in booth #827, the company will showcase a number of its new gear tooling solutions and offers, ranging from roughing, semi-finishing and finishing disc cutters,...
Read More »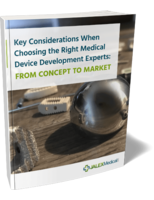 This eBook covers various factors to consider when selecting a medical device development partner to ensure proper guidance from concept to launch.
Read More »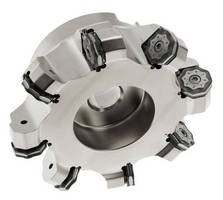 Troy, Michigan - Seco Tools will be showcasing solutions for a wide range of wind power machining applications at WINDPOWER 2011. The company will exhibit its products in booth #3308 at the event, which takes place May 22 - 25 at the Anaheim Convention Center in Anaheim, California. Visitors to Seco's booth will see the new generation Double Octomill R220.48 face milling cutter, a versatile tool...
Read More »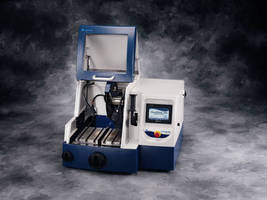 AbrasiMatic® 300 abrasive cutter features 12 in. abrasive cut-off wheel, able to section up to 4.375 in. dia sample, and 5 hp motor that powers through materials such as steel, metal, ceramic, and concrete. Measuring 34 x 27 x 23 in., unit has 2 stainless steel T-slot vice table beds and side hood door that slides open as hood is raised during sample placement. Optional X-Bed adjusts with...
Read More »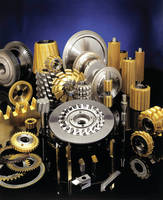 Rochester, New York - In its mission to be the industry's Total Gear Solutions Provider, Gleason will introduce a host of advanced new machines, tooling, and global customer support services at the China International Machine Tool show (CIMT) in Beijing China, April 11 - 16, 2011, covering a wide array of processes for the complete production and inspection of all types of bevel and cylindrical...
Read More »
Suited for small- to medium-sized fabricators of tube frame assemblies, MasterPipe(TM) Profiler (MPP) 2-axis, CNC pipe cutting machine is powered by Windows®-based OS and operated via touchscreen. It consolidates setup, programming, and cutting into one operation, and pre-loaded cut library optimizes pipe configuration flexibility. Capable of performing range of standard cuts, machine...
Read More »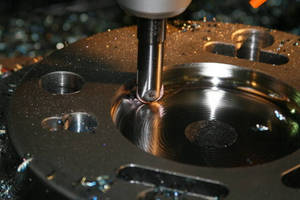 Intended for hardened steel applications when wearing out nose is of concern, Hog Nose Cutters enable 5-axis mill-like cutting with vertical machine. Each uses standard proprietary Ball Nose body and are available with coatings and grinds for ferrous and nonferrous materials. Geometry eliminates problem of zero velocity at center of insert. Standard sizes include 3/8, Â-½, 5/8, ¾, 1,...
Read More »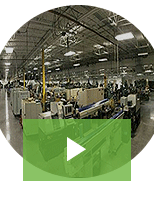 DFF is an industry leading contract manufacturer specializing in medium to high production precision machined components and electromechanical assemblies. Our 100 CNC machining centers and design-assist capabilities ensure our customers' needs are always met. Check out our video to learn more.
Read More »