DUNCAN, SC - Based on its extensive knowledge in changing and connecting molds, StÃ-¤ubli has developed a complete line of products designed to improve changeover times in plastics processing. Standard and specialized products cover a range of applications, including vertical and horizontal mold changes in injection molding machines, with systems capable of handling water, hydraulic fluid,...
Read More »
NOVI, Mich. - StanPro®, a division of Cooper Standard, recently launched a new product segment - injection molded components - to its expanding portfolio. The StanPro line of injection molded components is applicable for a wide range of fluid management designs and applications, such as tube, hose and conduit connections, mounting clips and fasteners, as well as a variety of other...
Read More »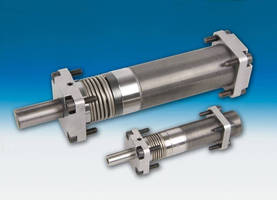 Offered in 22 or 26 mm OD, compact internally mounted round latch locking device Z178/... does not increase dimensions of mold and ensures accurate graduation of plate opening movements. It allows strokes of up to 55 mm, which can be variably defined by shortening pulling rod, and housing can be cut to length to adapt to relative plate thickness. Other features include dampened stroke limit stop...
Read More »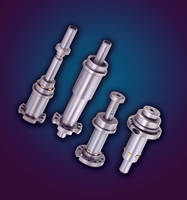 For positive, precise control of two-stage ejection, visit NPE 2009, West Hall Booth # 103000 Madison Heights, Mich. - D-M-E Company is furthering its commitment to be an essential resource for molders and moldmakers with its 2-Stage Ejectors at NPE 2009. D M E 2 State Ejectors adapt to a number of mold base sizes and plate thicknesses and, once installed, they ensure positive, precise control of...
Read More »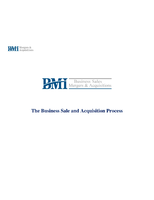 To learn more about BMI Mergers & Acquisition's 15-step plan, and how they can help you sell your business, download this white paper now.
Read More »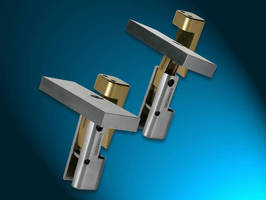 Madison Heights, Mich. - D-M-E Company is pleased to feature at NPE 2009 the newest innovation in mold making part ejection, the Quick Strip. Attendees can visit D-M-E in the West Hall at Booth # 103000 to see this global, standardized off-the-shelf product that significantly reduces mold construction time and costs. Since its introduction to the market in late 2008, the Quick Strip has received...
Read More »
Comprised of multiple mold slide elements, modular Z1800 system offers variable solutions with compact mounting arrangement for mold designers and makers. Elements offer controlled slide functions directly from mold movement, without any excessive structural modifications. Range consists of basic T-slot guided slide elements that can be interchanged at head should contour need to be adjusted or...
Read More »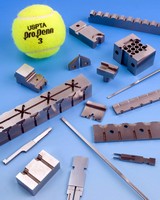 Precision flat work that can be custom manufactured for molding and stamping parts such as electronic components, medical devices, and consumer products is being introduced by Ezell Precision Tool Co. of Clearwater, Florida. Ezell Custom Precision Flat Work features tolerances to 0.0001 and can be manufactured in sizes as small as 1/32" thick for cavity inserts to 12" wide for cavity blocks....
Read More »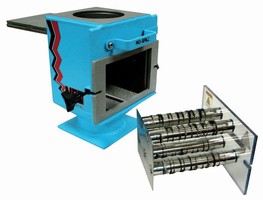 Featuring neodymium magnets, NEO FF Series Drawer Magnet captures and holds small ferrous metal particles. EPDM drawer gasket resists heat aging and magnetic latch keeps No-Spill(TM) Slide Gate open under high vibration conditions. Mountable at injector throat and locked in place by high-torque nylon knobs, unit features SS housing and center drawer guide that facilitates easy removal and...
Read More »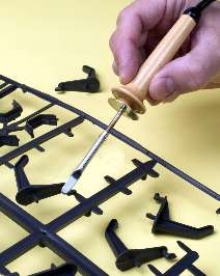 Featuring blade tip that reaches 850°F in less than 1 min, electric hot knife, Model WB-1, melts runner to separate molded part and leaves clean edge. Wooden handle stays cool because heating element is located under replaceable blade tip. Tool is 6¾ in. long and weighs under 1 oz.
Read More »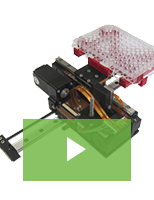 TPA Motion's microplate handling robots are designed specifically for medical instruments and lab automation devices. Check out the video to learn more.
Read More »