QualiPHY automated serial data compliance test solutions include support for DDR3 via full suite of Clock, Electrical, and Timing tests as defined by JESD79-3D JEDEC specification. Available for WavePro 7 Zi and WaveMaster 8 Zi oscilloscopes, QualiPHY DDR3 can perform measurements on 800, 1,066, 1,333, and 1,600 MHz DDR3 signals as well as custom speed grades. It also enables debug capability for...
Read More »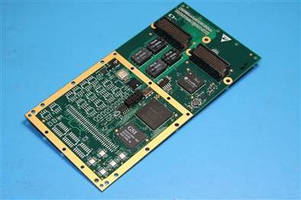 Model RXMC-1553 High-Density XMC module offers 1 or 2 dual-redundant channels, each supported by 1 MB memory. Its multifunction interfaces are configurable to emulate bus controller, up to 31 remote terminals, or bus monitor. Supporting Windows® and VxWorks®, conductively cooled module is designed for use in harsh environments. It includes 45-bit microsecond message time tagging,...
Read More »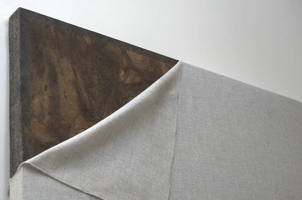 Kinetics Noise Control Inc. has converted all major acoustical fiberglass based product lines to a more earth-friendly core material. These fiberglass board and blanket materials are produced by Knauf using their revolutionary ECOSE® technology. This new fiberglass production technology uses bio-based binder materials replacing the non-renewable petroleum-based chemicals used in traditional...
Read More »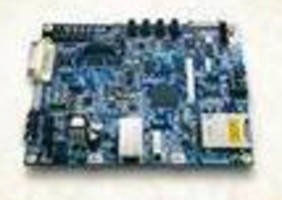 RoHS-compliant MS7724 platform for SH-Mobile R2R (SH7724) enables accelerated development of systems incorporating SH-Mobile R Series application processor for mobile devices. Included software for developing systems running Linux OS allows immediate evaluation of device. Platform covers most functions of SH7724 while providing additional functions designed for flexible system development....
Read More »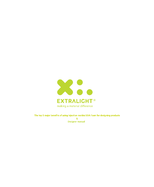 When considering the type of materials to use for an innovative new product, there are many factors to consider, including material quality, design flexibility, production timelines and costs. Suffice it to say that manufacturers need to strike a delicate balance between performance and profitability.
Read More »
Designed to work with fixed-FPGA NanoBoard 3000 and fully-configurable NanoBoard NB2, Prototyping Peripheral Boards eliminate need to create custom PCBs for circuit prototyping. Single on-board connector plugs into NanoBoard to give direct access to I/O on host NanoBoard FPGA and common NanoBoard resources, including power and JTAG lines. Pre-defined land patterns for SMDs accommodate pitches of...
Read More »
Fully compliant with 4-lane MIPI CSI-2 standard, GPirates Series GPLAB-CLSYS is comprised of evaluation systems for images from CMOS image sensors. Included capture board features 4-lane PCIe serial interface to constantly capture data at 3.2 Gbps max (800 Mbps per lane) when connected to 4-lane MIPI CSI-2 product. Offering image capture software and multiple boards, suites help users build...
Read More »
Providing 2 portable demo boards, one sensor transceiver board, and one USB receiver board, RD3965MMA7660FC ZSTAR3 reference design facilitates demonstration and evaluation of accelerometer-based applications with low-power wireless connectivity. Included MMA7660FC triple-axis accelerometer enhances mobile phone and small appliance UIs with features such as tilt orientation and gesture detection....
Read More »
OpenVPX Reference Design Kits provide customers with engineering blueprint for development of OpenVPX-compliant air- and conduction-cooled 3U and 6U payload/switch modules. Kits include CAD models, mechanical assembly information, thermal information, bills of material, and technical support. OpenVPX Reference Design Kits are licensed intellectual property, with several available options that...
Read More »
Built around S6000 processors, VRM6016 RDK enables live view, recording, decoding, backup, IP camera, and remote viewing simultaneously. Kit supports camera inputs from SD CCTV cameras, HD CCTV cameras, and IP network cameras, as well as CIF, D1, HD, and multi-stream encoding and decoding. Utilizing Freescale MPC8377 PowerQUICC II Pro processor to run software and manage data movement, design...
Read More »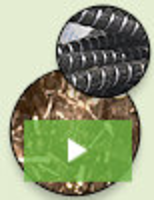 Fiber Reinforced Polymers (FRP), represents a truly groundbreaking advancement in structural reinforcement. Lightweight, strong, and green, they are changing the way the construction industry thinks about rebar. Unlike steel, FRPs don't rust and are far stronger than standard rebar. To learn why Fiber Reinforced Polymers are poised to change the way the world builds, see our video.
Read More »