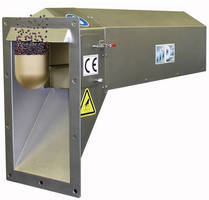 Utilizing Allen-Bradley PLC technology, Reliadens(TM) Automated On-Line Density Sampling system allows fish food manufacturers to continuously monitor bulk density, after extruder and coater, to provide continual, closed-loop control of process settings. System draws product sample from process stream, measures density, and returns product to stream with zero waste. With accuracies to 1 g/L, unit...
Read More »
Measuring 2.000 x 1.110 x 0.645 in., H3 Inertial Measurement Unit supports sample rates to 1,000 Hz via RS422 serial protocol. It includes triaxial accelerometers, gyroscopes, and magnetometers corrected for bias, scale factor, and cross sensitivity over operating temperature ranges. Along with encode pulse output, features include 2 external analog inputs, 1 sec pulse digital output, and 24-bit...
Read More »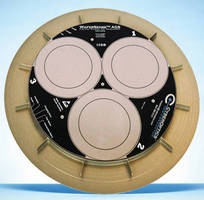 Wilsonville, Oregon - CyberOptics Semiconductor will demo the capabilities of the WaferSense-® Auto Gapping System (AGS) along with its complete WaferSense line of wireless metrology sensors during Semicon West 2010. A precision, wireless gap measurement tool, the WaferSense (http://www.cyberopticssemi.com/products/wafersense/ags/) improves film uniformity and boosts yield by supporting accurate...
Read More »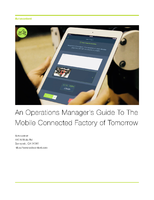 This white paper provides an overview of mobile technology for managing your manufacturing facility, while also discussing the advantages of being an early adopter.
Read More »
NI 9157 and NI 9159 MXI-Express RIO, 14-slot expansion chassis feature Virtex-5 FPGAs and MXI-Express link that delivers high bandwidth for streaming data to and from multiple chassis from single controller. Utilizing CAT 5 Ethernet cabling, NI 9148, 8-slot Ethernet expansion chassis communicate with NI CompactRIO, PXI controllers, NI industrial controller, or any networked Windows PC and include...
Read More »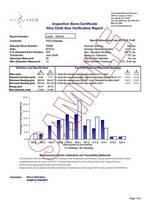 Advantech Manufacturing employs sophisticated optical technology - CENTERLINE® Measurement System - to ensure that test sieves comply with the ASTM E 11 specifications. The recently approved revisions to the ASTM E 11 standards by the American Standards Testing Materials International committee have allowed for an increased confidence level for accuracy of test sieves, wash sieves and woven wire...
Read More »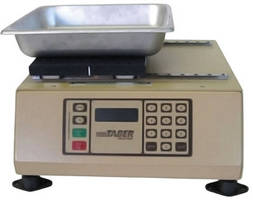 Model 6160 measures relative resistance or susceptibility of material to surface abrasion and scratching caused by oscillating abrasive media. Specimens are mounted in holder located in bottom of tray, which is filled to uniform depth with standardized abrasive media. With optional Bayer Test Kit, unit can determine abrasion resistance of ophthalmic lenses. Speed range is 100-200 cycles/min, and...
Read More »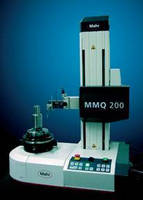 MMQ 200 Surface Finish option, available for MarForm MMQ 200 Formtester, measures surface finish parameters according to ISO, ASME, and JIS standards. Able to sample data with spacing down to 0.5 microns, option uses skidded diamond tipped PHT stylus and MarWin-based surface finish software. Stylus is mounted opposite ruby-tipped form probe on motorized T7W probe head. MMQ 200 automatically...
Read More »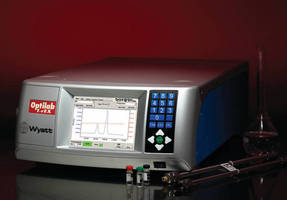 Optilab-® T-rEX(TM) measures both large and small signals within same data run and, featuring high-speed DAQ and onboard computer, allows rapid scanning of arrays, with 1 million measurements made every second. Instument includes flow cell with total volume of 7.4 -µL, minimizing band broadening and providing temperature stability. Product can be used in any isocratic chromatographic conditions...
Read More »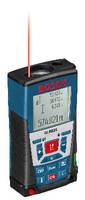 Capable of measuring in 11 different modes, Models GLR825 and GLR500 provide measurement ranges of 825 and 500 ft, respectively, with accuracy to within 0.04 in. Measurements can be made from front or back of unit, from integrated tripod mount, or from multi-functional extension pin. Both instruments feature glass lens, ceramic optics carrier, rubber-padded surfaces for secure grip, and IP54...
Read More »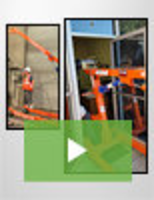 EZRig Cranes offers lifting solutions that are engineered for robust performance, providing the ultimate in portability. Designed for real-world lifting needs, our products are small and light with options and features that make them ideal for a broad range of applications. See our video to learn how an EZRig Crane can simplify your lifting requirements.
Read More »