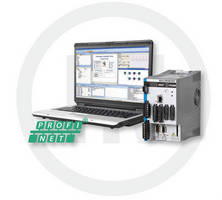 • Available in the UK from Heason Technology, Kollmorgen's unique Kollmorgen Automation Suite (KAS) and the AKD PDMM now offer even more flexible options when choosing a communications system Slinfold, UK – Kollmorgen has expanded its Kollmorgen Automation Suite (KAS) motion control platform with the addition of a PROFINET interface option. Available in the UK from motion control specialists...
Read More »
Using drag-and-drop visual programming, EnergyCenter PRO enables user to automate connected thermostats, lighting, plug loads, and fans. Users can- define device behavior based not only on schedule or sensor input, but also on environmental conditions.- By monitoring conditions such as temperature, HVAC status, lighting state, contact inputs, and energy consumption, software- allows system to...
Read More »
Designed to support all types of discrete manufacturing, FactoryLogix manages entire manufacturing information environment: from product launch, to material logistics, through manufacturing execution, to operations analytics and real-time dashboard systems. Holistic solution yields optimized product, process, and materials traceability as well as data fulfillment and visibility manufacturers need...
Read More »
PlantStruxure™ PES integrates functionalities of PlantStruxure collaborative architecture with StruxureWare™ Process Expert software, which combines control applications, supervision, and field devices to configure entire control system.- Integrating with range of PAC systems, scalable system provides clear process information that is crucial to driving production efficiency, including trend...
Read More »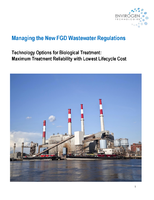 A guide for managing Flue Gas Desulfurization wastewater using leading technologies.
Read More »
Memex Automation creator of the Manufacturing Execution System (MES), MERLIN, is expanding operations into Europe.  Memex announces it has signed a preliminary licensing and distribution agreement to structure the European operations and appoints Frank Coliviras as Managing Director overseeing the business. With a current customer base and dealer channel already in Europe, growing demand from...
Read More »
LINCOLN, NE – Geist, a leading provider of data center management solutions, announces that its DCiM (Data Center Infrastructure Management) division is now serving its 100th customer. We are so pleased to announce the partnership with our 100th DCiM customer, says Matt Lane, President of the DCiM Division at Geist. This milestone demonstrates that clients across the globe recognize the...
Read More »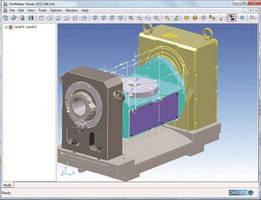 New utility from Delcam's PartMaker division is a great tool for viewing and sharing manufacturing and engineering data Fort Washington, PA - PartMaker Inc., a division of Delcam Plc, has launched a new, free utility called PartMaker Viewer. PartMaker Viewer allows users to view 2D prints, 3D models and even complete 3D assemblies. One very beneficial feature of PartMaker Viewer is that allows...
Read More »
CALGARY - Hitachi ID Systems will exhibit their industry-leading identity and privileged access management solutions later this month at RSA 2013 in San Francisco. Controlling privileged access is considered by the security industry to be most critical, states Gideon Shoham, CEO, Hitachi ID Systems, RSA is the major global forum to demonstrate to the industry technology innovators how to...
Read More »
Macon, France - Sescoi International SAS today announced that version 4 of its WorkPLAN Enterprise system for project-based manufacturing has achieved SAP-certified integration with SAP-® applications. Through this integration, data can be exchanged between the WorkPLAN Enterprise system and the SAP ERP application. Companies will then be able to benefit from the specialized manufacturing and...
Read More »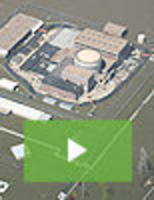 Aqua Dam is the ultimate solution for large-scale water control projects. It combines lightweight, large size, and portability all in one innovative product. To learn more about the uses, and applications of Aqua Dam, or to see it in action, check out our new video to get all the details.
Read More »