IFS North America today announced a contract with Brookfield Asset Management, a Toronto-based global asset manager focused on property, renewable power and infrastructure assets with over $100 billion of assets under management. Brookfield's holdings include equity investments in commercial and residential real estate, pulp and paper mills, rail and port facilities, electric utilities and energy...
Read More »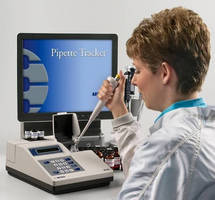 Integrated with Artel PCS® (Pipette Calibration System), Pipette Tracker(TM) v3.3 provides total management system for QC of any pipette population. Labs can set action limits, and proactive notifications are sent via email concerning calibration or preventive maintenance. Calibration data is collected directly from Artel PCS and stored in secure databases, facilitating report generation...
Read More »
Supporting U.S. Army's UH-72A Lakota Light Utility Helicopter program, web-based LUH HELOTRAC 2X(TM) records, manages, and reports essential information, presenting data in highly visible dashboard. Program integrates with Army Readiness Database and offers Daily Aircraft Status reports formatted to meet U.S. Army specifications. Additionally, software incorporates Fleet Management, Safety, and...
Read More »
ALEXANDRIA, Va. -- Avineon, Inc., a successful provider of IT, geospatial, engineering and program management services, has been awarded 2010's Geospatial Technology Innovation for 3D Modeling by the Geospatial World Forum. This award recognizes Avineon's breakthrough efforts in developing 3D tracing software. Avineon was selected for this award by an international panel of geospatial experts out...
Read More »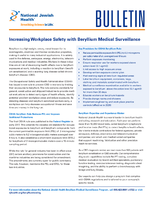 To learn more about how you can develop a workplace safety plan that follows OSHA regulations and fits your company's specific needs, download now.
Read More »
Precipitator Optimization System v8.0 offers detailed data gathering, reporting, and analysis tools for utilities and industrial plants to control electrostatic precipitators and maximize efficiency. It includes icon-driven system plan view that shows rappers and other components within user-selected data and graphics scheme. Utilities tab offers access to maintenance and data functions to speed...
Read More »
Meridium and Rockwell Automation jointly develop mobile data collection and analysis application ROANOKE, Va. - Meridium, the global leader in asset performance management (APM) software and consulting solutions, today announced new mobile software capabilities that will be utilized by Rockwell Automation to support their strategic maintenance service offering. Meridium's Tablet Application...
Read More »
ServiceAdvantage helps automotive dealerships accurately represent complex maintenance schedules, build customer loyalty, and increase revenue opportunities. Automated features - VIN decoding, time-based maintenance cues, and previously declined service alerts - help service departments optimize each customer service visit and capture sales opportunities. Customizable by vehicle and dealership,...
Read More »
GDANSK, Poland - GE Hitachi Nuclear Energy (GEH) today announced it has signed memoranda of understanding (MOUs) with Poland's Stocznia Gdansk, a major shipyard, and RAFAKO S.A., Europe's leading boiler equipment manufacturer, to pursue opportunities to build nuclear components for GEH. State-owned utility PGE Polska Grupa Energetyczna S.A. (PGE) is leading Poland's efforts to develop the...
Read More »
Single integrated solution leads to dramatic cost savings and public service improvements Windsor, Berks - Pitney Bowes Business Insight (PBBI) - a global leader in location intelligence, data management and customer communication management software, data and services - today announced that Lincolnshire County Council has successfully consolidated its roads engineering asset management and...
Read More »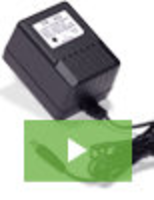 Triad Magnetics, an industry leader and one of the most trusted names in transformer design and manufacturing, is proud to announce the release of the Triad WAU Wall Plug-In AC Power Supply. Engineered to provide robust performance and high reliability, it is setting the standard for 120V/60Hz power supplies. See our video to learn all about it.
Read More »