+GF+ SIGNET Level Sensing products include +GF+ SIGNET 2210 Ultrasonic Level Sensor, 2222 Magnetostrictive Level Sensor, 2450 Pressure Sensor, 2211/2212 Ultrasonic Point Level Sensor and 8250 ProcessPro Level Transmitter. All sensors feature SIGNET Sensor Serial Link digital interface, which allows quick connection to 8250 ProcessPro Level Transmitter. Products feature microprocessor-based...
Read More »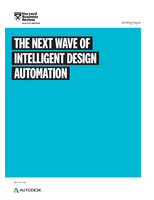 In the amount of time it takes to set up a meeting to discuss just one design, engineers can now explore designs exponentially. Generative design has catalyzed a paradigm shift in product development. This shift not only drastically decreases the time it takes to design a product. It also opens the door to design options that might never have been imagined by engineers on their own.
Read More »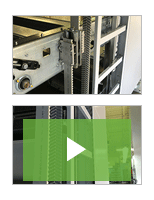 Megadyne's QST polyurethane timing belts take up less space and guarantee a lower noise level than chain and other traditional material handling belts. Check out our video to learn more.
Read More »