Internal Infrared Heaters are infrared lamps available in 2,000 W and 6,400 W units. They are mounted inside vacuum chamber allowing for efficient heating of internal components that are removed from chamber wall. Heaters feature quartz bulbs, quick release sockets, and nickel reflector shield. They are powered by 2 quick-connect in-vacuum bakeable cables (optional) and 2 12 kV baseplate...
Read More »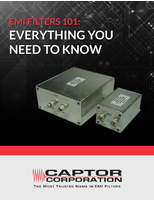 In this eBook, we'll discuss everything you need to know about EMI filters, including their importance, regulatory requirements, and different types.
Read More »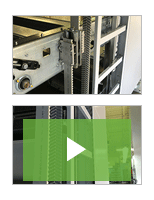 Megadyne's QST polyurethane timing belts take up less space and guarantee a lower noise level than chain and other traditional material handling belts. Check out our video to learn more.
Read More »