Internal Infrared Heaters are infrared lamps available in 2,000 W and 6,400 W units. They are mounted inside vacuum chamber allowing for efficient heating of internal components that are removed from chamber wall. Heaters feature quartz bulbs, quick release sockets, and nickel reflector shield. They are powered by 2 quick-connect in-vacuum bakeable cables (optional) and 2 12 kV baseplate...
Read More »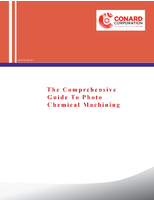 There are many benefits that photo chemical machining can provide for your precision components. Download this white paper, and learn everything you need to know about this versatile process.
Read More »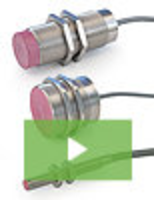 Locon Sensor Systems offer robust sensor solutions for even the most severe environmental conditions. Their line of high-temp inductive sensors and their cylindrical photoelectric series can operate in temperatures up to 250 degrees Celsius. See our video to learn more.
Read More »