Internal Infrared Heaters are infrared lamps available in 2,000 W and 6,400 W units. They are mounted inside vacuum chamber allowing for efficient heating of internal components that are removed from chamber wall. Heaters feature quartz bulbs, quick release sockets, and nickel reflector shield. They are powered by 2 quick-connect in-vacuum bakeable cables (optional) and 2 12 kV baseplate...
Read More »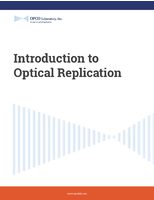 To learn more about the optical replication process, and how to avoid complications, download this white paper now.
Read More »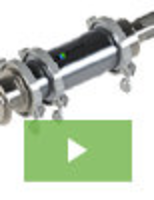 As a leader in industrial sampling equipment at Sentry Equipment, our success is built on a history of innovation and designs that epitomize value and efficiency. The new Hygienic Automatic Sampler is another example of our dedication to developing quality engineered products. To learn how this product can streamline the sampling process for dry, free-flowing materials, see our new video.
Read More »