Internal Infrared Heaters are infrared lamps available in 2,000 W and 6,400 W units. They are mounted inside vacuum chamber allowing for efficient heating of internal components that are removed from chamber wall. Heaters feature quartz bulbs, quick release sockets, and nickel reflector shield. They are powered by 2 quick-connect in-vacuum bakeable cables (optional) and 2 12 kV baseplate...
Read More »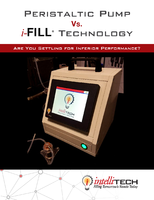 Intellitech's advanced i-FILL® pumps are used by companies working in some of the world's most demanding sectors, delivering innovative, highly accurate and repeatable results, ensuring ultimate reliability and ease of use for all of our clients.
Read More »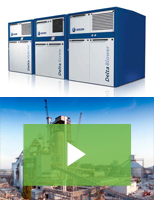 Aerzen offers blowers and compressors for challenging cement applications such as pneumatic conveying from raw mill to raw meal silos, combustion air, cement silos fluidization, and more. At Aerzen, safety is our top priority. Check out our video to learn more.
Read More »