Waterloo, Ontario, Canada - Dryer Master, one of the world's leaders in moisture measurement and moisture control technology, has been in business for 29 years, and continues to provide excellent service and quality products to its many customers. According to Dryer Master President Wolf Seltner, the key to continued success is making sure that younger farmers and landowners are aware of the...
Read More »
Newest mySENS® sensor generation allows simultaneous detection of two gases, as well as integrated measurement of ambient temperature and humidity - at drastically reduced size and less power consumptiion. Freiburg, Germany - Micronas (SIX Swiss Exchange: MASN), known and recognized in the automotive and industrial business as a reliable global acting partner for intelligent, sensor-based...
Read More »
MoistureMaster(TM) polymer moisture sensor system displays resin moisture content in real time, eliminating need for manual moisture analysis procedures. It is designed for molders and extruders of medical devices who must know actual polymer moisture content to maintain physical and visual properties. Stand-alone moisture sensor can be added to drying hopper regardless of brand, while color...
Read More »
Experion® MX Quality Control System (QCS) is capable of making Transmission Infrared (TRIR) Fiber Weight and Moisture Measurements via sensor that simplifies overall operations in tissue production industry. Sensor provides measurement of both dry weight and moisture while decreasing sensitivity to environmental factors such as temperature and head alignment. Solution can also be...
Read More »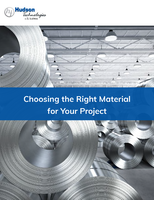 When choosing an appropriate metal material, the range of options is so broad that selecting the correct material for your unique application can be challenging. Different metals have characteristics that can affect weldability, ductility, and formability. Our new eBook outlines the unique properties and applications of popular metals including: Stainless Steel Brass Aluminum Copper Titanium
Read More »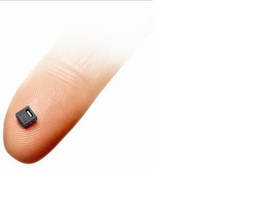 SHT20 humidity and temperature sensor features typical accuracy of 3% RH, temperature measurement accuracy of ±0.4°C, and measuring range of -40 to +120°C. Using CMOSens® technology, full calibration and both digital and analog interfaces, sensor features compact 3 x 3 mm footprint and 1.1 mm profile.
Read More »
o Air data, ice detection, windshield ice protection, and fuel quantity gauging systems provide low-risk approach to meeting operational and performance objectives CHARLOTTE, N.C. - Goodrich Corporation (NYSE: GR) has been selected to provide the air data system, ice detector, windshield ice protection controller, and the fuel quantity gauging and control system for the new Embraer KC-390...
Read More »
STAEFA, Switzerland, February 17, 2012 - While Android has recently introduced the new sensor API for humidity and temperature, Sensirion already offers the full sensor solution for mobile devices. SHT21, the extremely small humidity and temperature sensor, has been proven in millions of mobiles up until now. In addition, Sensirion provides a strong implementation expertise and more than 10 years...
Read More »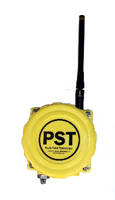 Based on iStatus(TM) software, which checks each data transmission against user-configured alarm thresholds, PST-THD Wireless Environmental Temperature, Humidity, and Dew Point Sensor/Transmitter alerts user via e-mail or text when targets are reached. Battery-powered system uses 900 MHz wireless protocol to ensure that other communications will not be affected. With open field range up to 1,200...
Read More »
Versatile Datalogging Solution from dataTaker CHESTERLAND OH - CAS Dataloggers recently provided the datalogging solution for a large manufacturer of thermally efficient and lightweight building panels whose insulated products were used extensively in the construction of a highly energy-efficient home. The manufacturer wanted to set up continual temperature monitoring over an extended period of...
Read More »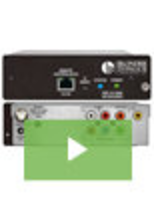 Blonder Tongue Laboratories provides ISO 9001:2015 certified electronic contract manufacturing services at our on-site lab. We specialize in video distribution, fiber optics, and communications but have a variety of services available to bring your products to market. See our video to learn more.
Read More »