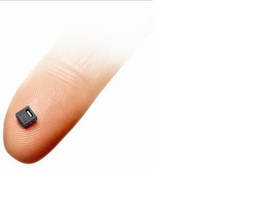 SHT20 humidity and temperature sensor features typical accuracy of 3% RH, temperature measurement accuracy of ±0.4°C, and measuring range of -40 to +120°C. Using CMOSens® technology, full calibration and both digital and analog interfaces, sensor features compact 3 x 3 mm footprint and 1.1 mm profile.
Read More »
o Air data, ice detection, windshield ice protection, and fuel quantity gauging systems provide low-risk approach to meeting operational and performance objectives CHARLOTTE, N.C. - Goodrich Corporation (NYSE: GR) has been selected to provide the air data system, ice detector, windshield ice protection controller, and the fuel quantity gauging and control system for the new Embraer KC-390...
Read More »
STAEFA, Switzerland, February 17, 2012 - While Android has recently introduced the new sensor API for humidity and temperature, Sensirion already offers the full sensor solution for mobile devices. SHT21, the extremely small humidity and temperature sensor, has been proven in millions of mobiles up until now. In addition, Sensirion provides a strong implementation expertise and more than 10 years...
Read More »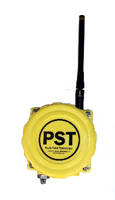 Based on iStatus(TM) software, which checks each data transmission against user-configured alarm thresholds, PST-THD Wireless Environmental Temperature, Humidity, and Dew Point Sensor/Transmitter alerts user via e-mail or text when targets are reached. Battery-powered system uses 900 MHz wireless protocol to ensure that other communications will not be affected. With open field range up to 1,200...
Read More »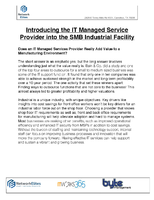 To find out more about how IT managed service providers can specifically help your manufacturing company, download now.
Read More »
Versatile Datalogging Solution from dataTaker CHESTERLAND OH - CAS Dataloggers recently provided the datalogging solution for a large manufacturer of thermally efficient and lightweight building panels whose insulated products were used extensively in the construction of a highly energy-efficient home. The manufacturer wanted to set up continual temperature monitoring over an extended period of...
Read More »
T&D Wireless Dataloggers Enable Microclimate Profiling CHESTERLAND OH - CAS DataLoggers recently provided the temperature and humidity monitoring solution for a small winery in Ohio which was waiting for winter temperatures to drop low enough to harvest an acre of grapes to make ice wine. Earlier in the year, these grapes were left to freeze on the vine, where their water froze and their sugar...
Read More »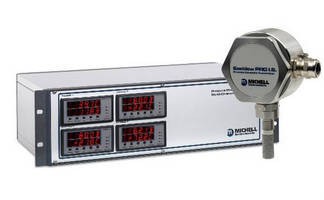 Dew-point checks of LPG fuel for buses ensure fewer breakdowns during the winter Rowley, MA: A major public transportation operator recently installed the Michell Instruments Liquidew I.S. Moisture Analyzer to check levels of dissolved water vapor in Liquid Petroleum Gas (LPG) fuel. The objective was to reduce the time and money spent on repairs to its fleet of buses. LPG fuel is becoming an...
Read More »
Operating at 2.4 GHz, zSeries monitors and records temperature, relative humidity, and barometric pressure over Ethernet network or Internet via web browser. End Devices transmit up to 300 ft to Coordinator connected directly to network, and can trigger alarm if variables go above or below user-determined set point. Alarms can be sent by email to single user or to group distribution list, and by...
Read More »
- Knowing where each server is located and how it is performing goes a long way to improve energy efficiency, uptime performance and extending the life of data centers - LAS VEGAS - Raritan will be showing at the Gartner Conference its comprehensive solution for managing data center infrastructures, and how the solution helps data center professionals tackle key issues related to energy...
Read More »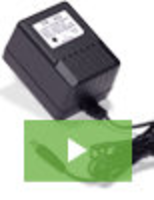 Triad Magnetics, an industry leader and one of the most trusted names in transformer design and manufacturing, is proud to announce the release of the Triad WAU Wall Plug-In AC Power Supply. Engineered to provide robust performance and high reliability, it is setting the standard for 120V/60Hz power supplies. See our video to learn all about it.
Read More »