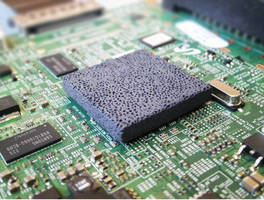 Optimized for deployment in streamlined, high-density electronic designs, LPH00xx series utilizes VersarienCu™ microporous copper technology and offers form factors that cover 10 x 10 x 2 mm through 40 x 40 x 5 mm. Microporous structure maximizes surface area and optimizes heat dissipation in space constrained designs. For applied load of 5 W,- thermal resistance of 40 x 40 x 5 mm...
Read More »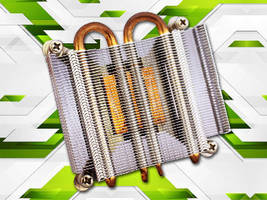 Designed to protect components from excess heat, Zipper Fin Heat Sinks have zipper fins machined from thin sheet metal, typically aluminum or copper, formed into custom shapes. Sheets are designed to interlock with very narrow space between layers. Fin assembly is wave soldered to metal base forming very rigid, lightweight heat sink. To contain and optimize cooling airflow, heat sinks can be...
Read More »
Available in 3 power ratings of 100, 150, and 200 Watts, Igloo SS Series features rectangular profile and provides up to 0.53-
Read More »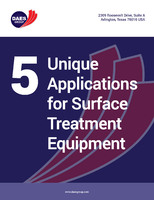 The surface requirements and restrictions for components may vary from one industry to another. For this reason, components may have to undergo different types of surface treatments.
Read More »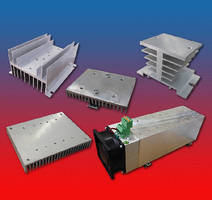 Available in variety of sizes with different mounting methods, including DIN rail, panel, and through-wall mounting, Heat Sinks work with solid state relays for resistive and inductive switching/motor control. Units feature thermal resistance ranges from 4.0–0.12-
Read More »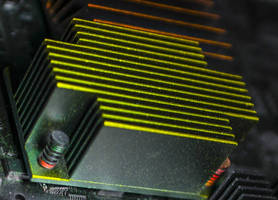 Norwood, MA -- With 108,000 possible configurations, Advanced Thermal Solutions, Inc. (ATS) now provides the widest choice of push pin-mounted heat sinks for cooling BGAs and other hot components. More than 200 ATS heat sinks are available with convenient push pin mounting. The lightweight aluminum heat sinks include straight fin, cross-cut, and ATS maxiFLOW spread fin geometries. More than 100...
Read More »
Pointe Claire, Quebec - Future Electronics, a global leading distributor of electronic components, has announced immediate availability of 90x Series black anodize pin fin heat sinks from Wakefield-Vette. Wakefield-Vette's 901-910 heat sink series support thermal cooling needs for chipsets, with a range of chip footprints from 19 mm to 40 mm available. They comprise a six-piece unit including the...
Read More »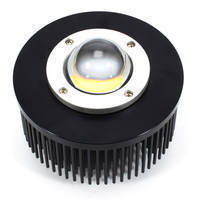 Heatsinks for CoB LED applications use 7 or 10 mm base to address heating needs. Base thickness spreads heat dissipation for effective operation. Heatsinks for Metal Core PCB (MPCB) LED- applications use 5 mm base for efficient cooling. Inherently designed with concern for thermal management in mind, metallic board exhibits thermal resistance that promotes- heat dissipation over- horizontal...
Read More »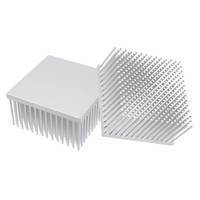 With 127 mm square base and pin-fin design, Igloo FS127 features 0.89-
Read More »
Featuring 150 mm wide fin-stack and widely spaced heatpipes,- Model NH-D15 enables uniform heat distribution for optimal efficiency. Recessed lower fins enable- NH-D15 to provide 64 mm clearance for tall memory heatsinks in single fan mode. Cooler also features pro-grade SecuFirm2™ multi-socket mounting system and NF-A15 fans that support PWM for automatic speed control through...
Read More »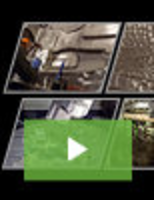 Standex Engraving Mold-Tech is the premier, global supplier for mold texturing and surface finishing. With a full range of services, Standex Engraving Mold-Tech is also the only nickel shell supplier producing in three global locations. See our video to learn more.
Read More »