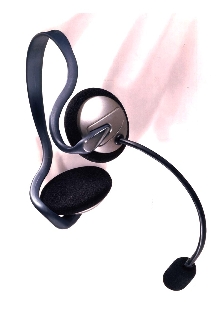 Lightweight Monarch headset withstands industrial environments. It has flexible backband molded with PBT, same polymer used in automobile bumpers. Wrap-around offers low fatigue, comfortable fit even when worn with safety helmets. Headset has flexible gooseneck microphone and slimline receiver, inline push-to-talk assembly rated for 10,000 operations, and connector for portable transceivers. It...
Read More »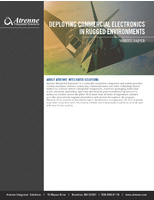 When it comes to defense, all operations require a high degree of coordination and processing. As a result, airborne intelligence, surveillance and reconnaissance (ISR) has become a crucial component of military activity. In order to maintain stealth and avoid detection, ISR missions are forced to fly at extremely high altitudes. These altitudes present a number of environmental obstacles such as extreme temperature ranges or fluctuating atmospheric pressure – most of which cannot normally be handled by commercially available components. However, because of rising costs and time delays, developing application-specific hardware is becoming less feasible. Using a real-life case study, this white paper explores in great detail a scenario in which Commercial Off-the-Shelf (COTS) components were able to be used for a critical, extreme environment application. Check out this report, and see if cost-saving commercial COTS components can possibly be utilized for your specific needs.
Read More »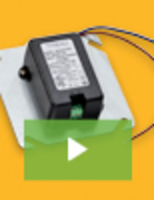 Triad Magnetics is an established leader in power supply innovation, offering product lines that span a wide range of diverse industries and applications. Adding to their long list of successful product launches, Triad announces the release of the new cutting-edge JSU Series of power supplies. To learn about all of its advantages and advanced features, see our video.
Read More »