Wausau, Wis. - Opened in January 2012, the University of California-Berkeley's Li Ka Shing Center for Biomedical and Health Sciences presents a modern building to research some of the most enduring medical challenges. Clad in glass, metal and terra cotta, the five-story, 200,000- square-foot facility meets California' stringent performance requirements, as well as sustainable design criteria. The...
Read More »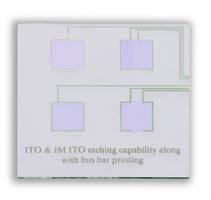 Abrisa Technologies can provide both Indium Tin Oxide (ITO) and Index-Matched Indium Tin Oxide (IMITO) thin film optical coatings for a wide variety of optics applications. The durable coatings provide for an electrically conductive glass surface that offers high optical transparency with transmittance levels that can be in excess of 99%. Common wavelengths for the coatings are 400 to 700 nm...
Read More »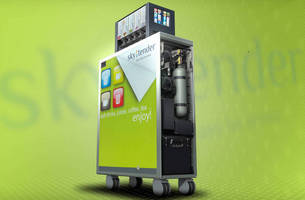 Hamburg - SkyMax brings innovations into the aircraft cabin. At this year's Aircraft Interiors Expo in Hamburg, the company is presenting some interesting innovations: These include the optimised, fully-automated beverages trolley Sky-Tender, the new G.skyGlass for out-fitting aircraft cabins and the electronic cigarette Fumidus. Sky-Tender will be starting its in-flight testing phase in the...
Read More »
Abrisa Technologies a global leader in thin film optical coatings, custom glass fabrication and specialty flat glass optics will be participating in the 2012 SID International Symposium, Seminar and Exhibition being held at the Boston Convention Center in Boston, Massachusetts, from June 3rd through June 8th - booth # 769. According to John Schmeling, National Sales Manager for Abrisa...
Read More »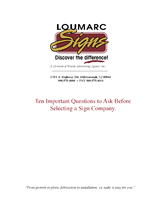 This white paper outlines 10 questions that should be asked when selecting a sign company, eliminating some of the guesswork from making the best choice for your branding and signage needs.
Read More »
Inherently non-conducting and insulated from adjacent components, Model HC-26/U is sealed by heat, fusing glass envelope to glass base while under vacuum. Resulting hermetically sealed crystal features 4.90 mm lead pitch, frequency range of 4-220 MHz, and operating temperature of -40 to 200°C. Measuring 13.46 x 10.40 x 4.10 mm, impermeable enclosure is suited for RF systems and manufacture...
Read More »
Chemically strengthened in post-production process that creates deep compression layer on surface of glass structure, High Ion-Exchange Thin Glass offers scratch, shock, and impact resistance. Glass is available in thicknesses from 0.5-2.0 mm, which can be custom-fabricated to meet application requirements. Anti-reflective coatings can be applied for optimized display readability in bright light...
Read More »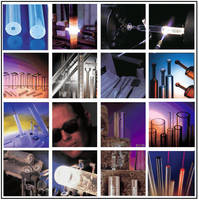 Heat and vacuum shrunk glass and quartz tubing up to 6 in. dia can be delivered to ID tolerances up to ±0.0002 in. on precision stainless steel and molybdenum mandrels. Vertical and horizontal shrinking lend to precise product control over tubes in lengths to 144 in. Fabricators can process assortment of raw materials in various combinations, and concentric and centerless grinding can be...
Read More »
TWINSBURG, Ohio - L.J. Star Inc., the leading provider of process observation equipment, shows the strength and performance of its Metaglas® fused sight glass in its latest online tutorial video. It documents an impact test on a sight glass under 3,300psi - more than twenty times the pressure of a typical sight glass application - and shows the amazing strength of a borosilicate glass fused...
Read More »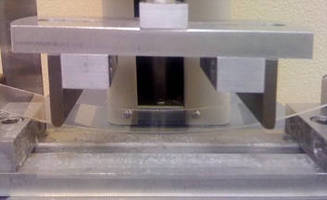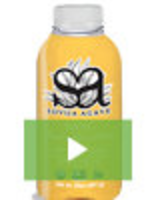 Come Alive Organics distributes all-natural, proprietary flavored agave for the food and beverage industry while helping children across the globe. Learn more about our agave products and our one sweet cause in this video and two-page PDF.
Read More »