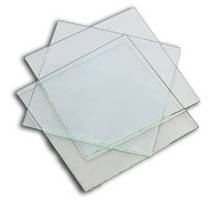 - Abrisa Technologies' ZC&R Coatings for Optics (ZC&R) division, located in Torrance, California, provides both single and multi-layer all dielectric anti-reflective (AR) coatings onto glass substrates that are designed for low reflectance and high transmission. This easy-to-clean, coated glass can be used at temperatures of ≥300°C and meet MIL-C-675C, MIL-C-14806A, and MIL-C-48497A. The...
Read More »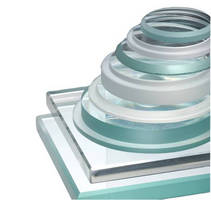 Abrisa Technologies can provide custom fabrication and thin film coating of a wide selection of soda-lime float glass. Soda-lime glass can be chemically strengthened to increase mechanical strength or heat strengthened/tempered to increase thermal shock resistance and mechanical strength. The substrates can be machined, optically coated, chemically etched, sandblasted, colored, or laminated....
Read More »
Glass Laminating Solutions & solar energy solutions highlight DuPont sustainability focus Dubai, United Arab Emirates - DuPont, a leading innovation and market-driven science company has announced that its environmentally-friendly and sustainable products will be displayed at the flagship one-stop 'sustainable' shop conceptualized by 'The Change Initiative' in Dubai, United Arab Emirates. The...
Read More »
DETROIT - Solutia Inc. (NYSE: SOA) was selected by the Society of Automotive Engineering's panel of automotive technology experts to display at its Innovators Only" exhibition during the 2012 Society of Automotive Engineering (SAE) World Congress, held April 24 through April 26 in Detroit. Solutia's booth featured the award-winning Saflex® S series advanced solar absorbing polyvinyl butyral...
Read More »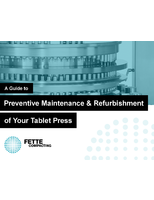 Check out this guide to keeping your tablet press in good working order.
Read More »
Wausau, Wis. - Opened in January 2012, the University of California-Berkeley's Li Ka Shing Center for Biomedical and Health Sciences presents a modern building to research some of the most enduring medical challenges. Clad in glass, metal and terra cotta, the five-story, 200,000- square-foot facility meets California' stringent performance requirements, as well as sustainable design criteria. The...
Read More »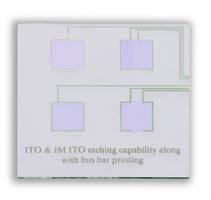 Abrisa Technologies can provide both Indium Tin Oxide (ITO) and Index-Matched Indium Tin Oxide (IMITO) thin film optical coatings for a wide variety of optics applications. The durable coatings provide for an electrically conductive glass surface that offers high optical transparency with transmittance levels that can be in excess of 99%. Common wavelengths for the coatings are 400 to 700 nm...
Read More »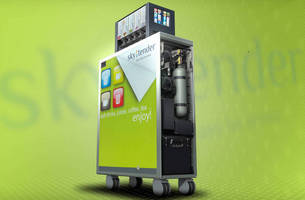 Hamburg - SkyMax brings innovations into the aircraft cabin. At this year's Aircraft Interiors Expo in Hamburg, the company is presenting some interesting innovations: These include the optimised, fully-automated beverages trolley Sky-Tender, the new G.skyGlass for out-fitting aircraft cabins and the electronic cigarette Fumidus. Sky-Tender will be starting its in-flight testing phase in the...
Read More »
Abrisa Technologies a global leader in thin film optical coatings, custom glass fabrication and specialty flat glass optics will be participating in the 2012 SID International Symposium, Seminar and Exhibition being held at the Boston Convention Center in Boston, Massachusetts, from June 3rd through June 8th - booth # 769. According to John Schmeling, National Sales Manager for Abrisa...
Read More »
Inherently non-conducting and insulated from adjacent components, Model HC-26/U is sealed by heat, fusing glass envelope to glass base while under vacuum. Resulting hermetically sealed crystal features 4.90 mm lead pitch, frequency range of 4-220 MHz, and operating temperature of -40 to 200°C. Measuring 13.46 x 10.40 x 4.10 mm, impermeable enclosure is suited for RF systems and manufacture...
Read More »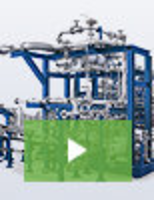 Aerzen is firmly established as a global leader in compressed air, gas, and vacuum solutions. Our reputation as an industry leader is built on consistently delivering innovative products that are at the cutting edge of technology. To learn about the industries finest blowers and oil-free and oil-injected screw compressors, see our video.
Read More »