Made2Manage ERP v6.0 enables discrete manufacturers that have mixed-mode production processes to manage deliveries, production, inventory, and costs while meeting customer demands. Along with material planning and scheduling capability, CRM capabilities are included that let every user respond to customer expectations with access to current sales, service, and business information. Integrated...
Read More »
EMK3 Midstream provides accurate, timely, and reliable information required to manage diverse pipeline operations of natural gas gathering and transportation companies. Focused on creating value and driving efficiency, solution promotes responsive and accurate operational decision-making. Features for equity gas and third party shipper gas include system balancing, shipper balancing, nominations,...
Read More »
Designed for complex environments with many user communities, EMC Documentum eRoom Connector enables read and write access to content stored in EMC Documentum eRoom repository. Non-intrusive connector takes into account all objects available in eRoom, including forums, tasks, and projects. Written in Java and also accessible via .NET and web services, connector helps customers achieve smooth...
Read More »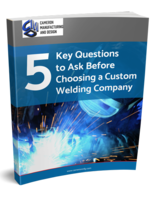 This white paper provides an in-depth overview into choosing a custom welding company by highlighting five questions you should ask a potential welding partner to determine whether they are right for your custom welding project.
Read More »
Report Manager enables users to customize, schedule, email, and fax reports within i-Production suite. It allows reports to be altered to fit requirements: users can hide columns, alter widths, and adjust printing options, and one or many different formats of same report are supported. Scheduling feature enables reports to be run at specified times and email provides a link to designated report...
Read More »
Universal Event Monitor for SOA(TM) simplifies workload integration by providing standardized interface between Internet/message-based applications and existing enterprise system management tools. A component of Universal Solutions Suite(TM), it enables applications to initiate transactional or near/real-time batch using traditional job scheduling systems. This allows program to directly initiate...
Read More »
Accessed from user desktop shortcut or Smart Page application interface, Smart Search offers full-text, index-based searching that lets users access data within EnterpriseIQ system. Results are displayed, based on user-specified security rights, in search engine format and linked to corresponding record. Along with flexibility for fuzzy searching, software delivers functionality to scan results...
Read More »
Irvine, Calif. - September 12, 2008 - Sage Software announced today that the latest versions of its Sage Accpac ERP and Sage MAS ERP enterprise resource planning and accounting systems have won top rankings in The CPA Technology Advisor annual Review of Mid-Range Accounting Systems. In the September 2008 issue, reviewer Mary Girsch-Bock awarded 5-Star overall ratings for Sage Accpac 200 ERP 5.5...
Read More »
IntegriForm Inc. is now shipping Version 4.1 of its Nexxis eForms® and Nexxis eForms Pro® software applications. Since the October 1, 2008 release, initial customers include manufacturers, school boards, military units and medical services organizations. Nexxis eForms is a web-based application that transforms paper form-based business processes into electronic forms and workflows...
Read More »
Providing intuitive portal for EnterpriseIQ, SmartPage allows users to create customizable views of all key ERP functions, report requirements, email, and key performance indicators, all within one screen. Program interacts with EnterpriseIQ to deliver single-screen access to all workflows requiring approval, and unlimited user-defined short cuts to EnterpriseIQ modules. Unlimited RealTime...
Read More »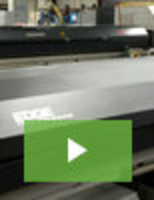 For precision and value that sets the standard for quality and craftsmanship, EGS Production Machining is the source for precision and value. Our extensive capabilities and dedication to customer service allow us to deliver the optimal manufacturing solution. See our video to learn more.
Read More »