Del Mar, California; March 10, 2009 - Beach Access Software announces the release of Version 22 of E-Z-MRP®, an integrated Material Requirements Planning system for small- and medium-sized manufacturers. Since its introduction over 20 years ago, the system has evolved to provide nearly every feature and function that a small manufacturer could ask for," said Rocky Smolin, founder of Beach...
Read More »
Featuring diverse platform support that includes Mac OS X, Enterprise Configuration Manager (ECM) v5.1 helps organizations achieve and maintain secure and compliant posture across heterogeneous environments. It provides unified, cross-platform patch assessment and remediation; extends compliance and change management into mission critical Oracle databases; and integrates configuration management...
Read More »
PlantWeb® architecture with Smart Operations Management suite chosen to optimize performance of Large Scale Cell Culture facility in Devens, Massachusetts AUSTIN, TEXAS (February 10, 2009) -- Global biopharmaceutical company Bristol-Myers Squibb (BMS) has selected Emerson Process Management to fully automate its new facility in Devens, Massachusetts. Emerson will apply its PlantWeb®...
Read More »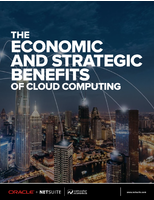 Cloud computing and software-as-a-service (SaaS) vs. on-premise systems and proprietary software, which one should you choose? Check out this report, and find out which solution is best for your IT needs.
Read More »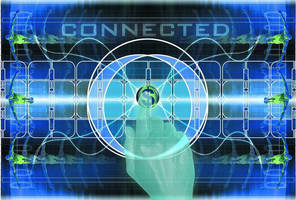 IndustrialIT cpmPlus Enterprise Connectivity (ECS) provides single point interface for vertical integration between plant and enterprise business systems for optimized productivity, flexibility, and quality control. It offers SAP certification against R/3 ERP system and its NetWeaver SOA platform, and also integrates with Maximo EAM systems for asset optimization. Users can also develop...
Read More »
Live Online Sessions Deliver Speed and Convenience at a Fraction of the Cost PASO ROBLES, Calif., Feb. 25 -- IQMS, a leader in the design and development of Enterprise Resource Planning (ERP) software, now offers Virtual Training Classes for companies using EnterpriseIQ, the innovative, single-source enterprise software solution written, developed, and supported exclusively by IQMS. Companies can...
Read More »
Square D® PowerLogic® ION® enterprise energy management solution, featuring Emissions Tracking and Reporting module, correlates relationship between company energy consumption and consumption-based CO2e emissions. This helps increase energy efficiency while reducing energy-related emissions, expense, and downtime. For accurate CO2e emissions monitoring, modeling, and reporting,...
Read More »
ORLANDO, Fla. - January 19, 2009 - Today at the annual Lotusphere conference, IBM and SAP AG announced the planned release date of March for their first joint software product, called Alloy(TM) software by IBM and SAP. IBM and SAP showcased successful early results of this product for several customers, including Colgate-Palmolive and Arla Foods at Lotusphere. Alloy software combines IBM Lotus...
Read More »
Providing tools for effectively managing business operations PFW ERP v5.7 comes with money- and time-saving features for SMBS and process manufacturers. It offers streamlined inventory functionality, receivables management, customer account management, along with sales order pricing management. Designed for deployment in multiple locations and workstations, software enables efficient document...
Read More »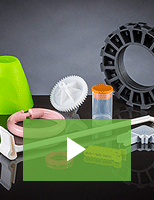 The Rodon Group is a proven leader in high-volume, close tolerance injection molding. We offer globally competitive, innovative manufacturing solutions for a broad range of industries. Check out our video to learn more.
Read More »