BURLINGAME, California -- Pacific Controls Inc unveiled a live demonstration of its Galaxy(TM) Service Delivery Platform (SDP) in Sprint's (NYSE: S) M2M Collaboration Center, a place where machine-to-machine and embedded computing will come to life in direct collaboration with leading names in networking, computing and applications technology. The Center based in Burlingame, Calif., opened Oct....
Read More »
Authentication in the cloud for Business to Business (B-to-B) providers; Companies can choose to host authentication in-house or opt for the DIGIPASS as a Service platform OAKBROOK TERRACE, Illinois and ZURICH, Switzerland - VASCO Data Security International, Inc. (Nasdaq: VDSI; www.vasco.com), a leading software security company specializing in strong authentication products, today announced the...
Read More »
Unisys IT Service Management Software as a Service (ITSM SaaS) offers web-based access to IT service management tools based on standardized service-delivery processes. Service includes application configuration and deployment, integration, hosting, system administration, user training, and user support. ITSM practices are based on IT Infrastructure Library v.3 framework for services management.
Read More »
Includes support for Windows; new integrated development and test environment ARMONK, N.Y. - IBM (NYSE: IBM) today expanded its Smart Business Development & Test on the IBM Cloud with support for Windows and new enhancements to better serve teams of developers. IBM is also introducing an integrated development and test environment and new software and services to allow developers to improve...
Read More »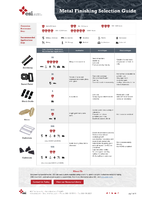 This unique chart compares different metal finishes by cost, corrosion resistance, applications and more.
Read More »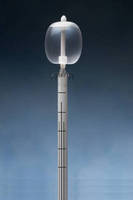 Custom melt filtration of polymers used for catheters and balloons can remove more than 80% of gels, as small as 0.0008 in., and other contaminants that can affect tube or balloon performance. Process can be performed on materials including nylons, urethanes, and Pebax® thermoplastic elastomers. It improves quality of vascular catheters and balloon products, which will maximize clinical...
Read More »
ATLANTA, -- Kaplan IT Learning, a leader in collaborative eLearning solutions, today announced a new Software as a Service (SaaS)* offering that greatly simplifies the purchase and use of Kaplan's Atlantic Link software, the award-winning rapid eLearning development solution. The Atlantic Link SaaS model is an internet-based, full-service deployment for Atlantic Link software subscribers. For a...
Read More »
Global retailer now running accounting and HR applications in the cloud for more than 45,000 subscribers at all retail outlets SAN FRANCISCO, Oct. 6 - Salesforce.com (NYSE: CRM), the enterprise cloud computing company, announced that Fast Retailing Co., Ltd. has deployed the Force.com enterprise cloud computing platform as the company's IT platform for its accounting and HR systems. Fast...
Read More »
Suited for designers, animators, educators, and engineers, Custom Development Service extends functionality of any software application or simulation system. Service offers personalized creation of stand-alone solutions, add-ons, or plug-ins based on specific customer request. Tool expansions include creation of specific animation patterns, transformation of raw data to visual representations and...
Read More »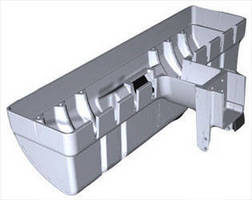 Responsible for creating foil seal found beneath cap of many pharmaceuticals, Induction Cap Sealer requires no active cooling. System utilizes controlled heat management and incorporates heat pipes to counteract large amounts of heat that is inherently produced by induction heat equipment.
Read More »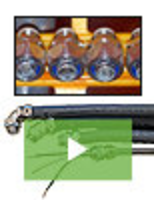 Anamet Electrical's 316 Stainless steel SEALTITE® fittings and UL-listed cord grips protect sensitive wiring components from fluids, corrosive contaminations, bumps, and abrasions with a steel core and liquid tight conduit jacket. Check out this video to learn more.
Read More »