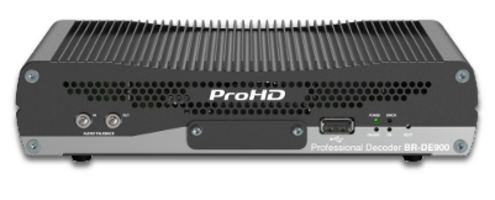 BR-DE900 ProHD Decoder is designed with connectivity options such as dual 3G-SDI, HDMI 2.0, composite outputs and multiple audio outputs. Unit supports H.265 and H.264 compression standards and is suitable for ENG field reports and video-over-IP applications. Decoder provides a decoding of HEVC or H.264 streams up to 10-bit 4:2:2 1080p/60 with a bit rate of up to 50 Mbps. The unit redistributes...
Read More »

TLV500E-ATSC 3.0™ Demodulator-Receiver and Decoder comes with one BNC connector and supports 576i/480i, 576p/480p, 720p and 1080i/1080p resolutions. This unit converts HD input to SD out and provides 12G/12G/1.5G/1.5G or Quad 3G and HDMI 2.0 4K/60P outputs. The TLV500E-ATSC 3.0 comes with front panel controls, remote management software and upgradeable firmware. The unit features five slots...
Read More »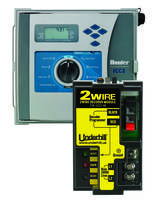 Capable of converting 32-station ICC2 to 48-station two-wire system for hybrid multi-wire/two-wire system expansions, 2WIRE Decoder Modules can work with ICC2 models such as plastic, metal and pedestal cabinets. Units address signals and 24 VAC power are sent through same pair of two wires. Reducing labor and materials, product snaps directly into the controller module slot.
Read More »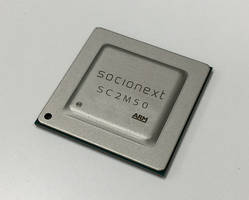 New SC2M50 Features High-Efficiency Audio/Video Processing Capabilities and Advanced Encoder-Decoder Optimized for Professional AV Equipment and System Suppliers SUNNYVALE, Calif., June 1, 2017 - Socionext Inc., a global leader in imaging and video processing technologies, will showcase the company's new single-chip HEVC Video encoder-decoder at the annual InfoComm Show at the Orange County...
Read More »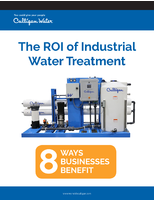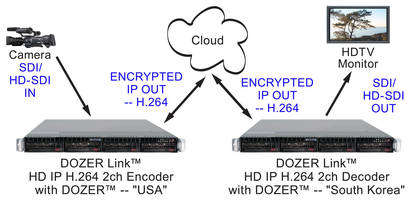 DOZER™ Enabled Systems Reliably Deliver Error-Free Video Over Very Long Distances San Diego, California - DVEO®, a well respected supplier to leading telco TV/OTT and cable operators around the world, announced today that their two channel encoder/decoder pair with DOZER™" UDP packet recovery protocol extension has been shortlisted for the SCTE 2017 Technological Innovation Awards, in the...
Read More »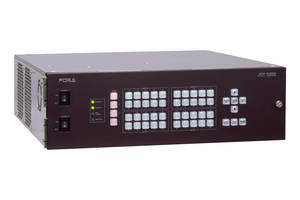 Housed in small 1U half rack size chassis, IP-HE950 Encoder/Decoder supports SD, HD and 4K video resolutions. Featuring robust network error correction, dual encoding capabilities and variable I/O interface, unit uses H.265/HEVC technology. Product offer low latency ooperation and reliable IP transfer.
Read More »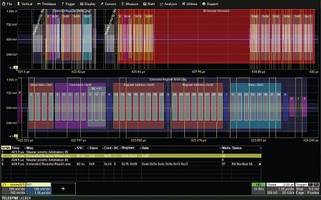 A perfect fit with Teledyne LeCroy's 8-channel & 4-GHz High Definition Oscilloscopes for digital power management IC (PMIC), power sequencing, and power-integrity testing. CHESTNUT RIDGE, N.Y., Nov. 2, 2016 - Teledyne LeCroy today launches two new products - the RP4030 active voltage rail probe and an industry first MIPI System Power Management Interface (SPMI) serial decoder. The RP4030 probe...
Read More »

Equipped with GUI and front panel controls, Model TLV400E-8VSB demodulates all on-air terrestrial 8VSB frequencies and decodes both H.264 and MPEG-2 video formats to IP, HD-SDI, or analog output at 45 Mbps.- Video inputs can be 8/16 VSB, DVB-ASI, IP, and SMPTE 310M. Video outputs include DVB-ASI, SMPTE 310M, SDI or HD-SDI, analog component (YPbPr or RGB), composite (NTSC or PAL), or IP. Audio...
Read More »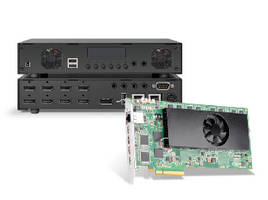 Comprising PCI Express cards, stand-alone appliances, and OEM hardware/software, Maevex 2 Series- supports up to 64 channels of 4K capture, real-time encoding, and streaming in single 5U rack for high-density applications. For extension and switching applications, Maevex 2 will provide Full HD, 4K, and 8K extension and switching over standard IP including UHD at 60 Hz with ultra-low latency....
Read More »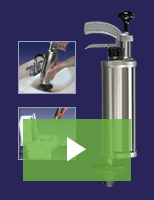 The Kinetic Water Ram by General Pipe Cleaners clears out clogged pipes quickly using kinetic energy. The Ram is so simple to operate, anyone can use it. Check out the video to learn more.
Read More »