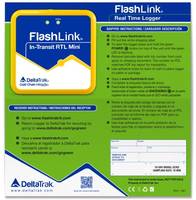 Provides temperature, humidity and location information utilizing GSM cellular technology. Help users closely track temperature before it reaches dangerous level. Mounted on a high visible shipping card which makes the units to locate inside a trailer or container.
Read More »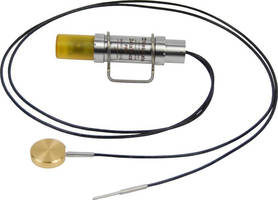 With dual probe design, Micro Flex Logger- can measure surface and vial temperature or measure- 2 vials or- 2 surface temperatures concurrently. This 2 mm dia probe, which- can fit inside vials for monitoring, is complemented by Surface Flex attachment for monitoring surface of- lyophilization process. Puck is made of brass, which allows for efficient temperature response time, and product...
Read More »
Accusense Monitoring Is the Gold Standard The federal Vaccines for Children (VFC) program requires that providers must follow CDC vaccine storage and handling guidelines. However, the data loggers used in VFC programs are literally the cheapest devices that money can buy. Given that most VFC refrigerators contain vaccines valued at $30,000 to $60,000, how much is vaccine safety worth to you? For...
Read More »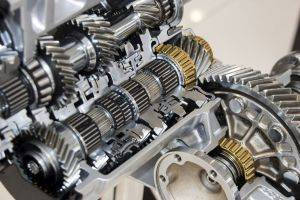 Single System Acquires Data from up to 8 Rotating Shafts CHESTERLAND, OH — Transmission testing: Transmission test stands of varying complexity and size can be equipped with Delphin products for professional measurement and automation. Users can then implement measurement procedures for their specific requirements during product development and manufacture. Now vibration measurement has been...
Read More »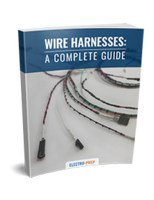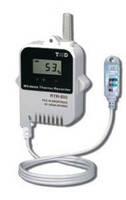 Users Pull Environmental Data with a Button Press CHESTERLAND, OH — CAS DataLoggers recently provided the datalogging solution for Total Calibration Solutions Inc., an Ohio-based calibration house for test and measurement instruments throughout North America. As an ISO/IEC 17025:2005 and ANSI/NCSL Z540-1-1994-accredited calibrator, Total Calibration is using the loggers not only to log and...
Read More »
Compatible with Lascar's EL-21CFR-2-LCD Temperature, Humidity and Dew Point Datalogger, EasyLog 21-CFR v7.4 allows users to store data in compliance with 21CFR Part 11 regulations. Readings collected from logger are stored in encrypted format which cannot be edited. In addition, software provides full audit trail of activities and actions taken, with users being able to add comments to specific...
Read More »
Featuring universal input channels for use with variety of sensors, dataTaker Series 3 can record temperature, voltage, current, 4–20 mA loops, resistance, bridges, strain gauges, and frequency. Built-in dEX software lets user set data logging schedules for each sensor, view process data in real-time dashboards, and download data. Once file is saved, user can analyze historical data and create...
Read More »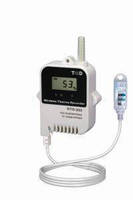 CHESTERLAND, OH – Effective environmental monitoring in greenhouses requires devices with remote monitoring capability so users get immediate alarms anytime, anywhere. TD wireless data loggers can easily be placed anywhere in a greenhouse or hothouse in order to track temperature and humidity. The TD Handheld Data Collector can then be used to collect necessary data when needed without ever...
Read More »
CHESTERLAND, OH - In museum environments, accurate and reliable data is essential for preservation purposes. In fact, many art and curative organizations will not loan their collections out unless the institution in question can prove that they have a monitoring system in place to ensure that the art is always stored in safe conditions. Some lenders require one or more years of climate-control...
Read More »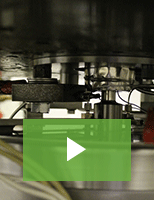 Test Devices helps you ensure the safety and efficiency of your high performance machines with cutting edge spin testing, rotor engineering, and precision balancing capabilities. Check out the video to learn more.
Read More »